Maludam Days: A Blend of Science, Gastronomy and Laughter

By Communications Team | October 14, 2019

Hailing from Bangladesh, postgraduate student Ishraq Rahman recounts his expedition days with Swinburne Sarawak as he discovers that the realm of research life is an experience beyond the curriculum.

Written by Ishraq Rahman, Master of Science (Research)

On a bright Friday morning of 19 July 2019 at precisely 9 am, I set out for my first sampling trip as a novice researcher. I am currently pursuing my Master of Science by Research in the field of Environmental Science at Swinburne Sarawak. Our destination was Maludam, a small town in Betong division of Sarawak.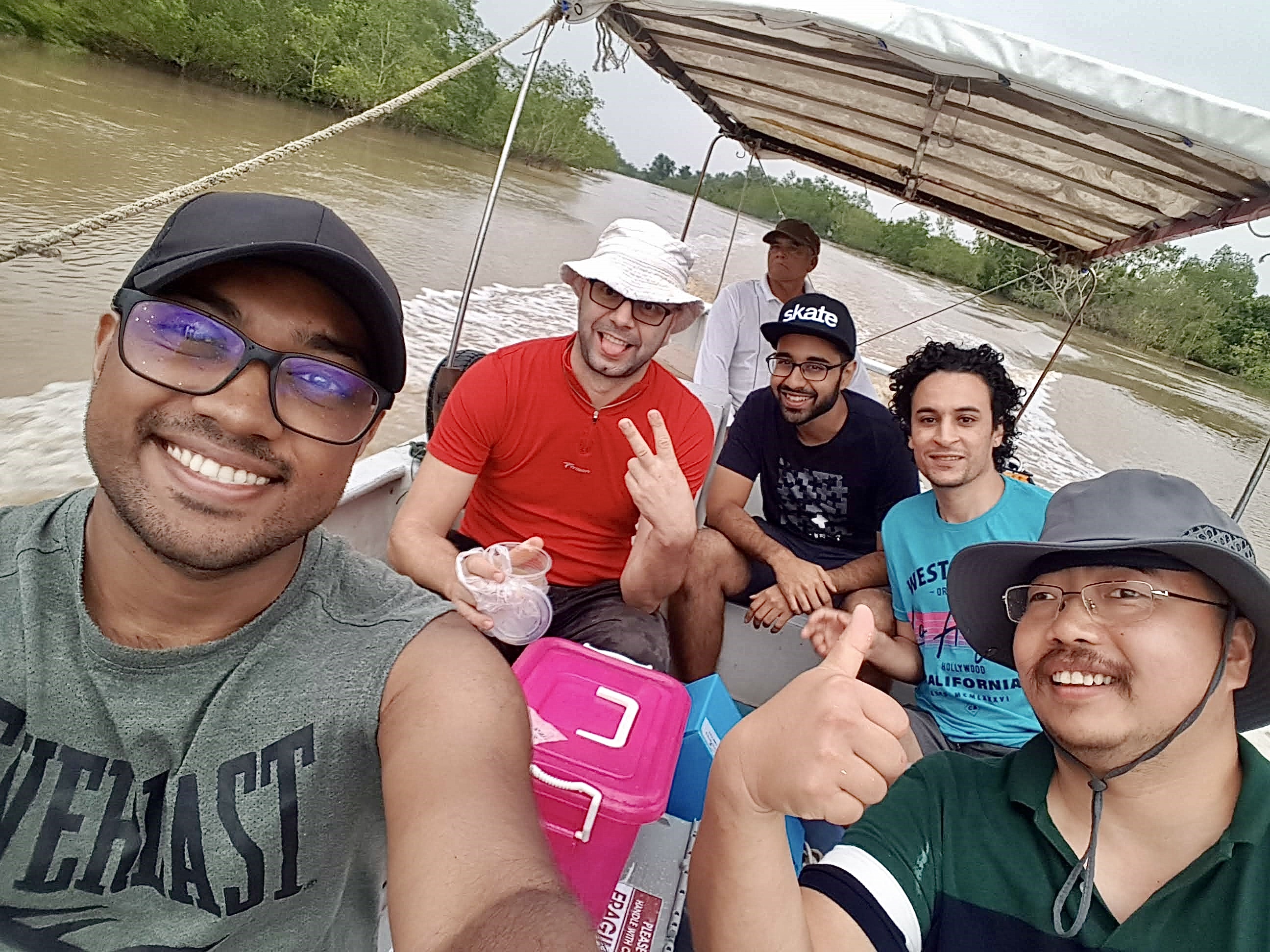 The team comprised of researchers from all over the world
Joined by researchers from Germany, China, Singapore and Australia, our plan was to collect samples from a few rivers in that area for an ongoing project related to understanding the waters of Borneo. Work carried out in this expedition focused on the remote sensing of dissolved organic carbon in local rivers and is part of research projects funded by the Australian Academy of Sciences and the German Science Foundation.
The drive to Maludam took approximately three hours from Kuching by car and we had to get on a ferry at one point to cross the Batang Saribas river. As soon as the car got off the ferry, I realised that the city vibes were well behind me and an inexplicable sense of joy set in as I passed through cows and goats grazing amidst acres of greenery.

Warm hospitality from our homestay hosts
Not long after, we arrived at the homestay and we spent the next couple of hours unloading all the equipment and chemicals from the vans. The living room was used as our work station and sleeping area. Before we could finish setting up the apparatus, it was already late for dinner, so we raced to the dining table with ravenous stomachs.



A feast of simple but delicious local delicacies kept our spirits high
Different types of dishes were placed on the 7-feet long dining table. I have lived in Sarawak for four years and I have had my fair share of delectable local cuisine. But the food I had in Maludam was the best Malaysian food I had ever tasted. The dishes were lamb curry with coconut milk, deboned catfish in reduced tomato broth, eggplant blanched in a concoction of spices, and donuts with a local twist.
The incomparable hospitality of our hosts somehow elevated the flavours and before long, we were relieved of all the tiredness. We called it an early night (around 12am) as we all decided to head out at 6am the next day.
The sky was still pitch black when I woke up the next morning. It was 5.30am and we soon started loading our boat after a quick breakfast. There were two boats; one team was going to cover River Lupar, while our boat was going to cover River Maludam. We had to make a pit stop at the forestry office for registration as we were entering the Maludam National Park.
After about an hour into the ride, the first rays of sunlight finally decided to grace us and what we witnessed was breath taking. The boat took us through what seemed like an 'amazonian' river. The river was narrow and flanked by vegetation which formed canopies that were so low we had to save our heads from the branches every now and then. Sightings of proboscis monkeys and kingfishers were common.
River scene from the speedboat
After almost three hours, we stopped at our first station. We were warned by our supervisor, Associate Professor of School of Chemical Engineering and Science Dr Moritz Mueller that the waters are populated by crocodiles and hence we would need to be quick when we collect the water samples. We remained at the first station for about 40 minutes to finish all the measurements and sample collection.
As we were covering more stations, the sun was increasingly making its presence felt. We were drenched in water, sweat and dirt in the scorching heat when we had lunch at midday on the boat.
It was 5pm in the evening when we finally returned to our homestay. We were welcomed with fresh mango juice and it seemed like each one of us gulped gallons of it before we started processing and filtering the samples. After treating ourselves to a whole new set of local delights, we got back to the sample processing and finally called it a day around 2am.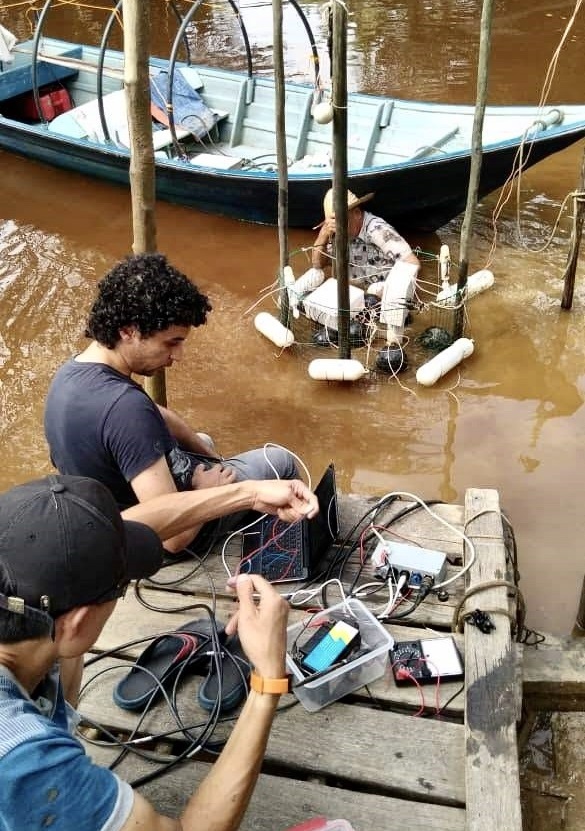 Researchers busy carrying out water sampling tasks
We continued our sampling the following days and before we knew it, we had reached the end of the trip. All the water samples were to be analysed for dissolved organic and inorganic carbon, trace metals, nutrients, and greenhouses gases.
Despite sleeping only a couple of hours at night and spending the whole day either under the blazing sun or heavy rain, if I was asked to join such trips again, I would definitely say yes.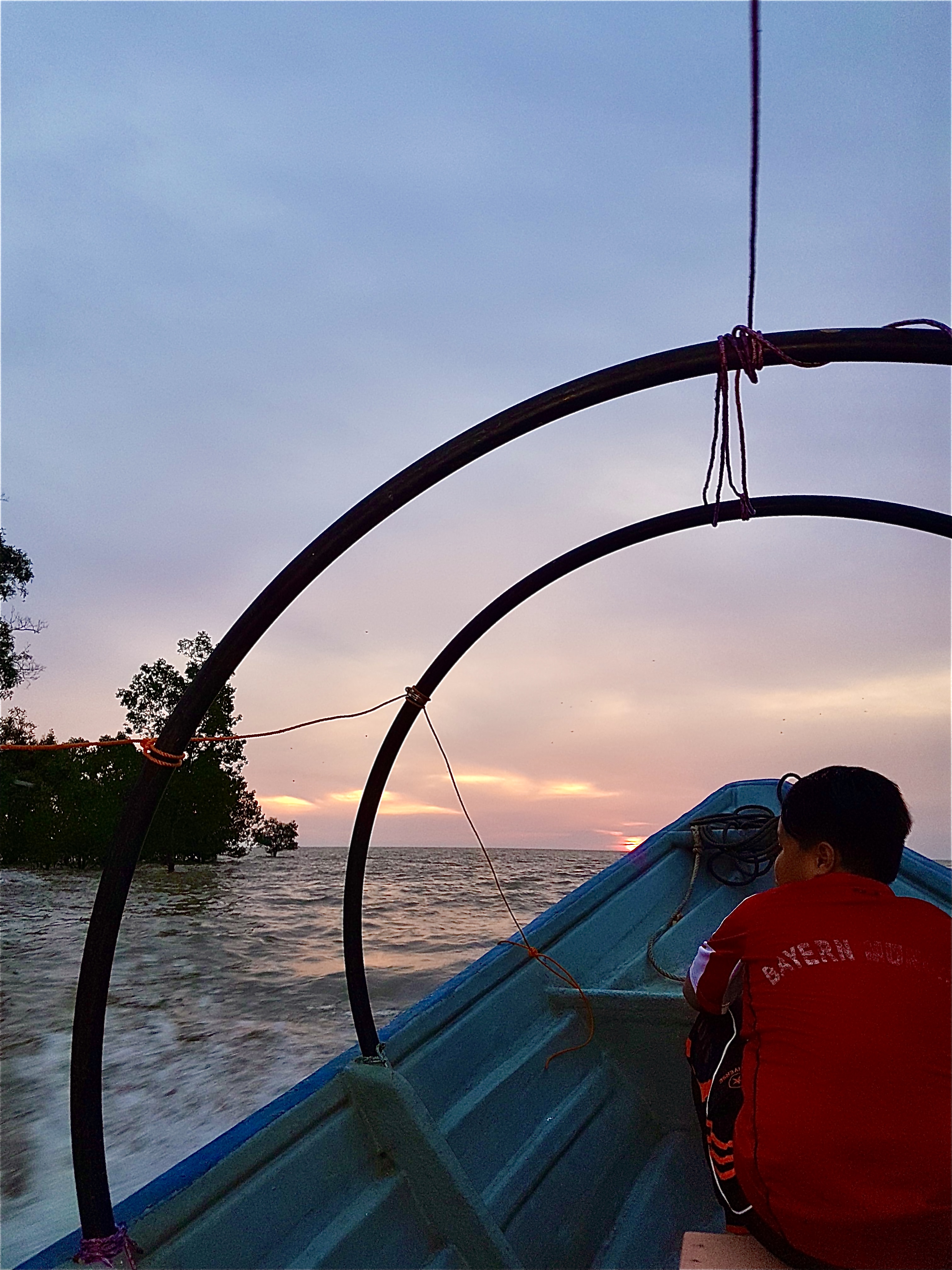 Memories to keep from Maludam
Being involved in environmental research not only hones one's skills but also makes one appreciate the need to learn about conservation efforts. Being in the midst of like-minded people who are extremely passionate about their work just endows a sense of purpose in one that lingers long after one returns from these expeditions.