With two commendations namely Postgraduate Student of the Year and HDR Woman Researcher of the Year under her belt, Chung Ping Ping is a force to be reckoned with. The Kuching-born was among the awardees honoured in Swinburne's Faculty of Science, Engineering and Technology (FSET) Research and HDR Awards list in June this year.

1. Tell us briefly about your personal and academic background.

Born and raised in Kuching, I attended a Chinese primary school and a public secondary school. I received my bachelor degree in mechanical and materials engineering from Universiti Teknologi Malaysia in Johor and master degree in materials engineering from Loughborough University, UK. I am currently a PhD student at Swinburne University of Technology, Melbourne campus.

I am an active and adventurous person. I love sports and any outdoor activities. During my school and university days, I was an active volleyball player and even represented Sarawak in a few national tournaments.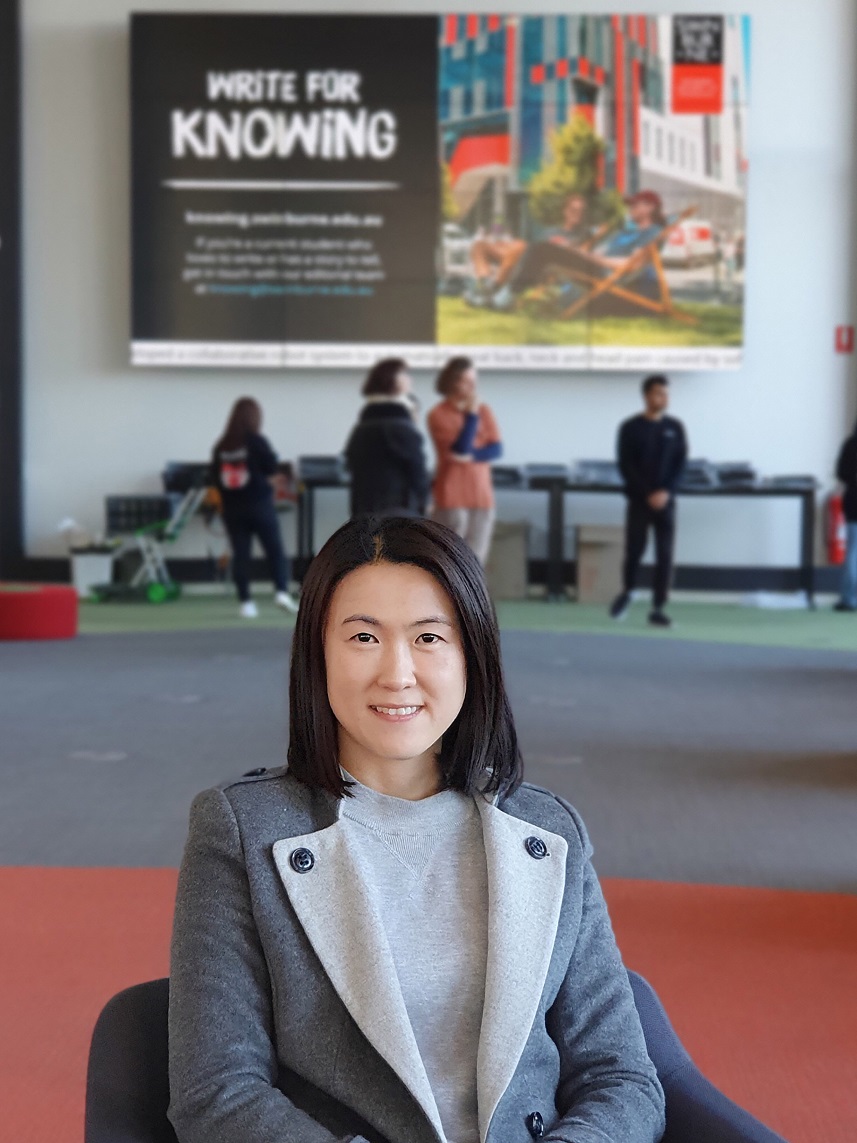 2. Research works can be very exhausting and time-consuming. Why did you choose this path?

I worked as an engineer for a few years in the UK and Malaysia before I joined Swinburne Sarawak. After teaching for several years, I decided to stay in academia and hence, pursuing my PhD was sort of the natural path to go.

Yes, you are right. Research works are time-consuming and sometimes the outcomes are discouraging, but the feeling of contentment when obtaining a good result or outcome is worth every disappointment you've ever gone through.

3. Can you provide an overview of your current research work?

My research work deals with fasteners, which are the small but critical parts in securing two structures in an assembly. The service life of assemblies or infrastructure is significantly dependent on the corrosion resistance of the fasteners. The most economical way to prevent steel fasteners from corroding is to apply a layer of zinc coating and the protection that zinc provides is proportional to its thickness.

However, increasing the coating thickness means increasing the cost and the weight. Therefore, my research is to study how the coating process prolongs the life of zinc-based coating on fasteners without increasing the coating thickness.

4. Why did you choose Swinburne to pursue your doctorate?

Swinburne has an excellent reputation in engineering research and it offers scholarships to international students too. It is also because I had decided to settle down in Kuching. It would be a good strategy for me to create my network with colleagues from the Melbourne campus so that I can continue to collaborate with them when I return to teach at the Sarawak campus.

5. They say it's tough being a woman out there. Have you faced any challenges being a woman working in research?

Swinburne Melbourne is a recognised workplace for gender equality and is dedicated to support flexibility and equal opportunity for all staff. The HDR Woman Researcher of the Year award that I received recently is one of the efforts taken by the university and faculty to inspire women in STEM disciplines. As a woman, I don't see my gender as an obstacle in my research path.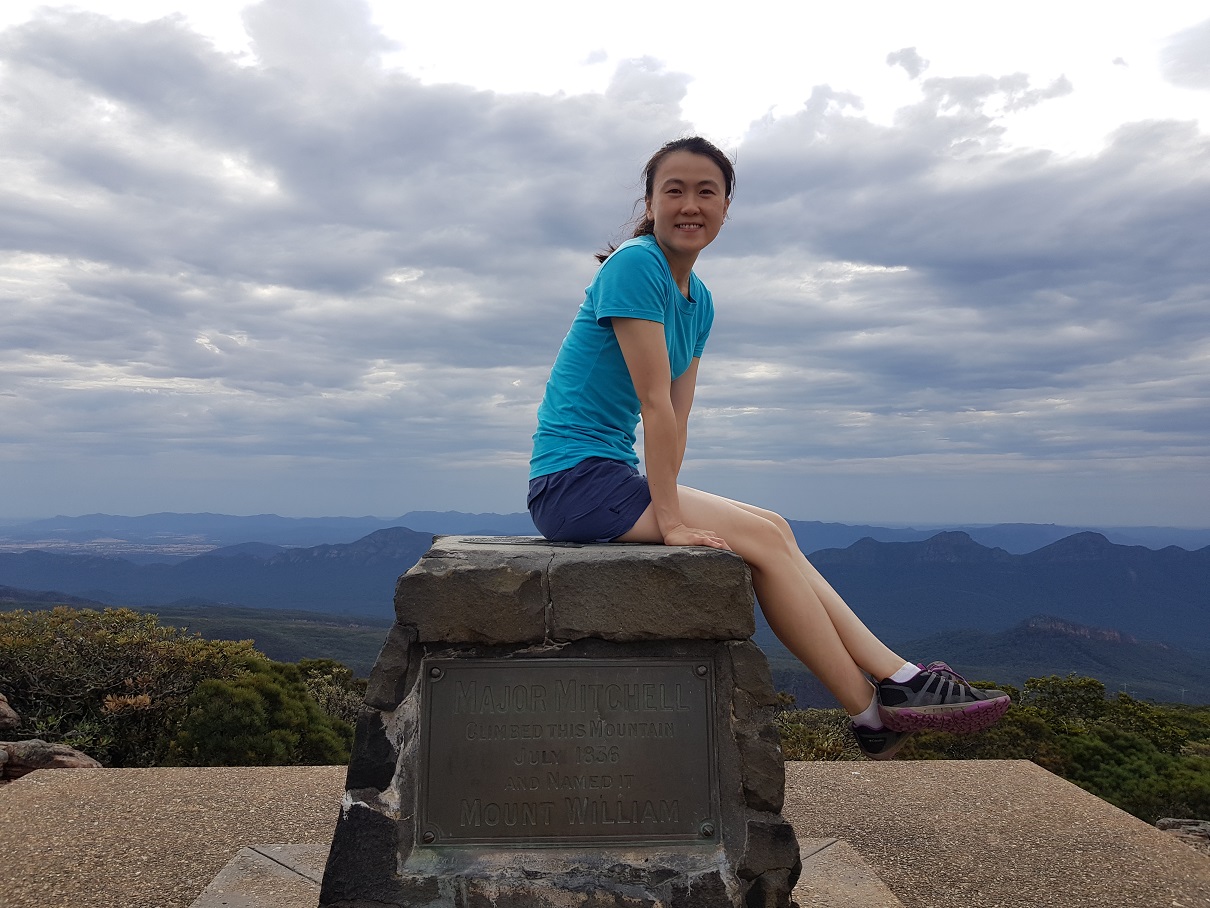 6. What's your advice for future postgraduate students who plan to venture into the same field?

There are many interesting topics in materials field, but it is very important to have a full interest in the topic that you choose because it is a three-year project and it could possibly be your future career path too. So, it has to be something that really drives you and not just purely for the doctorate title.

7. What do you enjoy the most about studying at the Melbourne campus?

The coffee machine! 😄

HDR students are given access to the same facilities as staff at Swinburne such as office space, staff lounge, software licences, etc. The environment and resources provided by the university have significantly supported my studies.

8. Top 3 most important things you learnt throughout your postgraduate study.

Ask, learn, and apply. It is important to share your research with your peers or other researchers and to get feedback from them. Doing PhD is not an individual research to be completed alone. Sharing and learning from others are essential to assist your progress as well as to build up your future network.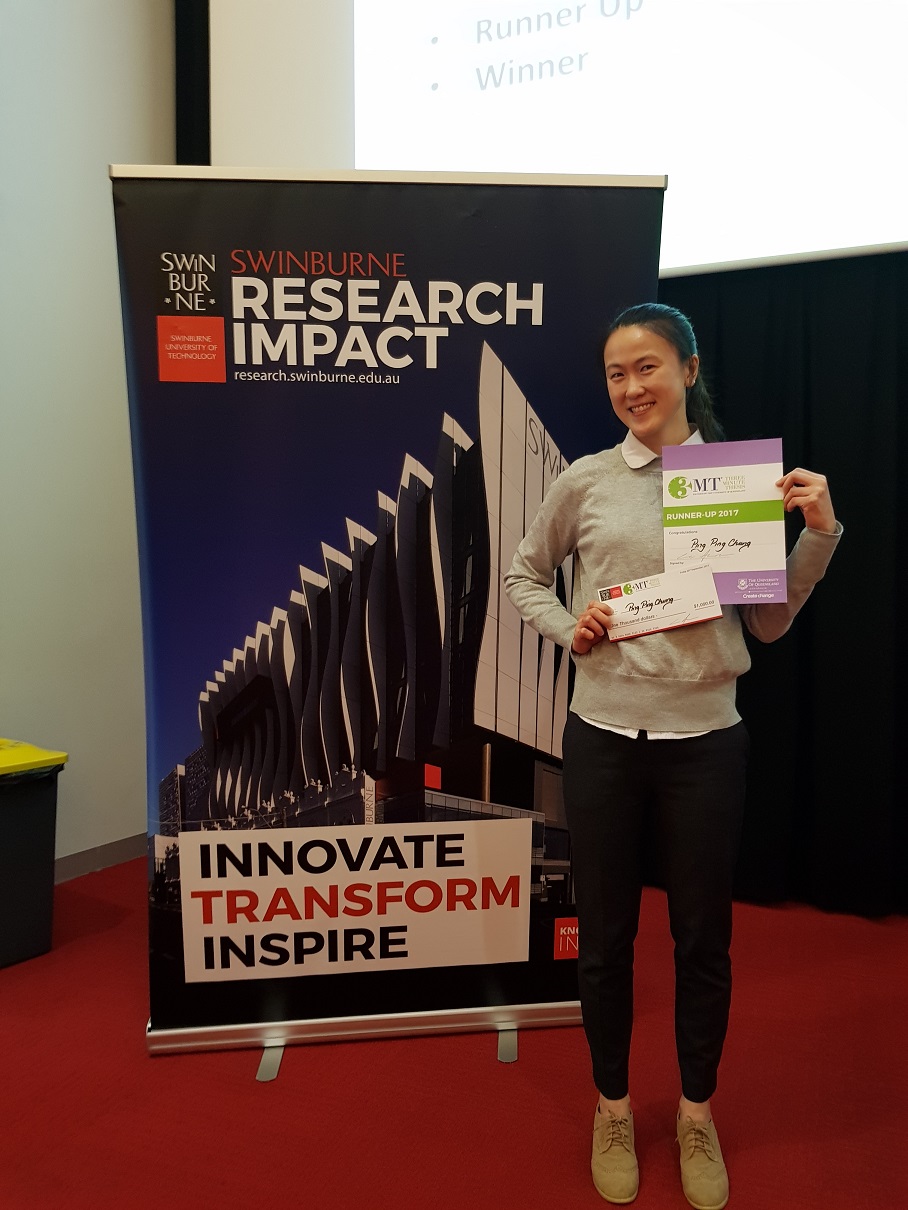 9. You are expected to return to the Sarawak campus in January 2020. What are your immediate teaching plans?

It all depends on the teaching allocation from the faculty but I am ready to take up any unit allocated to me, as long as it is within my expertise. I will definitely get involved with the FYRP (final-year-research-project), perhaps as a co-supervisor to start off.

10. All work and no play makes Jack a dull boy. How do you spend your free time away from study and work?

I do yoga, swim, go to the gym, and most importantly, I maintain my social life. I love traveling too. I've resided in Melbourne for 3 years now and I have been to most of the cities in Australia. The most fascinating things I enjoyed were the outdoor activities such as jungle trekking, diving, surfing, skiing and sky diving.