The Versatile World of Chemical Engineering

By Marcella Gider | September 24, 2020

Chemical engineering in a nutshell
Want to be known as a universal engineer? Then be a chemical engineer. As a chemical engineer, you will be able to master a broad range of principles within the science and engineering field of study, so much so that versatile becomes your middle name.

So what's chemical engineering all about? Generally, it's about conducting multiple experiments in the laboratory involving chemical reactions, physical changes or a combination of both to produce the desired outcomes. The food you eat or the medicine prescribed by your doctor, it all begins from raw materials. Chemical engineers create the design processes to transform these raw materials into an end product that meets market demand with minimal impact on the environment.

Traditional career pathway typically leads to the energy or oil and gas industry, but who's to say you can't venture into other fields? In industries such as biotechnology, pharmaceuticals and environmental engineering, chemical engineers are very much sought after.

We caught up with our academic staff, current students and alumni from our School of Chemical Engineering and Science to find out what makes them tick.



Dr Chew Jiuan Jing
Discipline Leader & lecturer

1. Best part about teaching chemical engineering.

I get to meet some of the most beautiful and curious minds as chemical engineering is a field that is intriguing, challenging and amazingly rewarding all at the same time. Imagine training students how to tame this wild horse called 'energy' to accomplish tasks for their future clients starting with 'Energy Balance' and 'Mass Balance'. Just this one branch of chemical engineering has impacted practically every human activity in this modern world.

2. Your research interests and why did you choose it.

My interest is mainly in the area of waste repurposing and upgrades for energy generation. I chose this area as I believe that we should recognise the need for more sustainable options while we are in the 'oil and gas era' today. Always plan ahead.

3. General perception of…

The society: Lab coat, goggles and glasswares typical of a researcher associated with chemistry but in reality, I spend more time studying materials and chemicals, and use them to design and create useful products such as biofuel.

My family: I teach complicated mathematical relations. I tell my son that I train superheroes with superpowers who will make life better for everyone.

But what I actually do is all the above. Chemical engineering requires the foundations of chemistry, mathematics and physics. Different people will give different answers and this is because chemical engineering is multidisciplinary. In my field, I get to work with great people who want to be part of a team that takes an idea, turn it into reality and improve our way of life.



Dr Chew (seated 5th right) with staff and students from the School of Chemical Engineering and Science.

Dr How Bing Shen
Lecturer & debate coach for Chung Hua Middle School No. 1 Kuching

1. How do you make your teaching interesting?
Currently, I'm teaching final-year units related to design project. To make the unit interesting or more applicable to their future career, I invite industry experts as external supervisors to give my students the opportunity to speak directly to these engineers about their ideas, views or concerns.
I also organise Kahoot quizzes to enhance engagement with my students and inject a bit of fun in class. To encourage their participation, simple prizes will be awarded to the top scorers every week.

2. As a debate coach, how does chemical engineering skills help in critical thinking? 
As a chemical engineer, one will cultivate a habit of asking 'why' and 'how'. When we observe a phenomenon, we use our analytical and troubleshooting skills to determine its root cause. It is followed by various problem-solving techniques, for examples, debottlenecking, optimisation and so on, to strategically resolve the issue.
Chemical engineers often need to deal with concepts such as entropy and enthalpy which could not be seen visually. This makes us good at visualising, and understanding and adapting abstract concepts. This also explains why chemical engineering graduates can go on to have successful careers in other fields such as finance, consultancy, scientific journalism and more.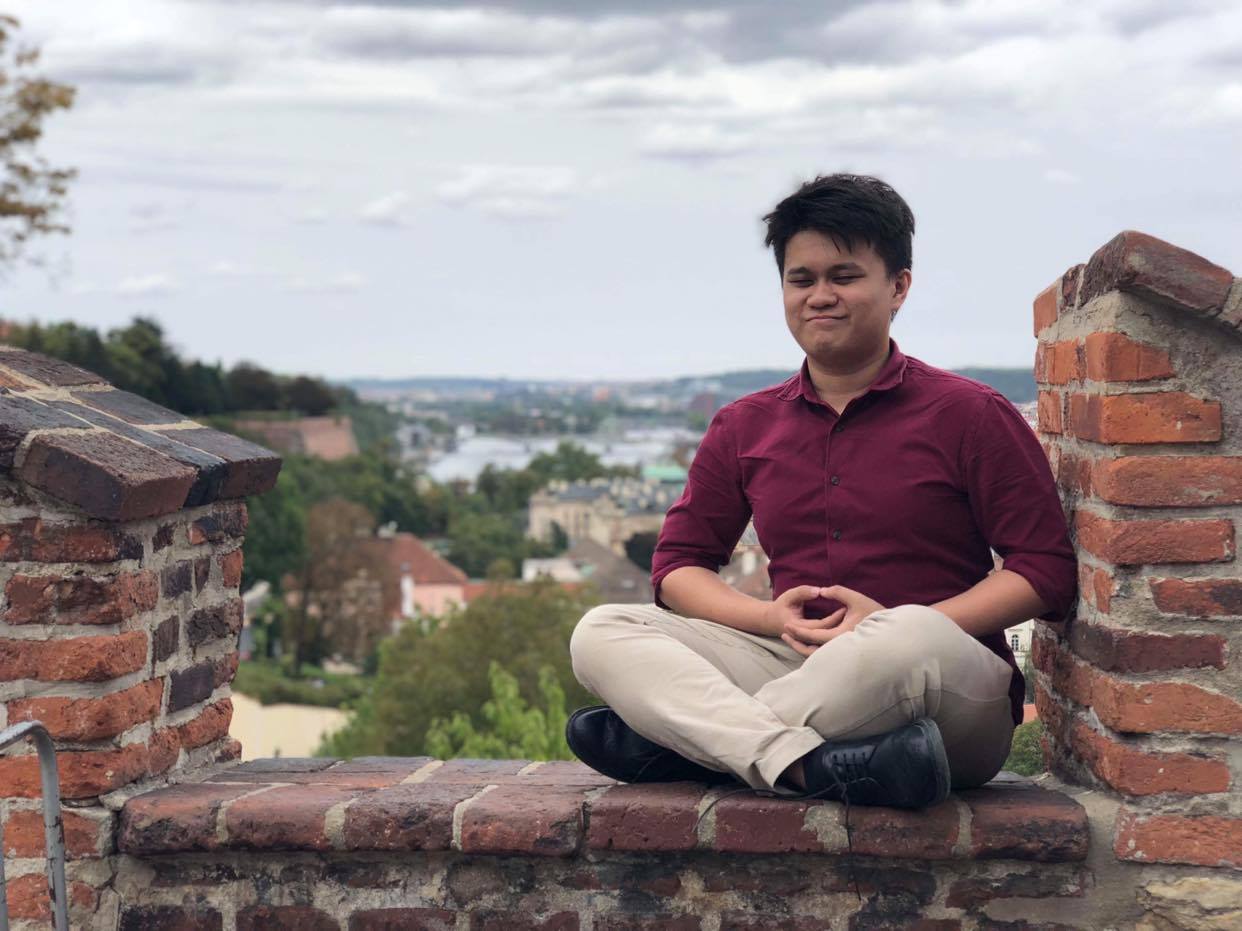 3. Your best pitch to a 17-year old about chemical engineering in 20 words. 
Chemical engineering's wide skillsets make you a versatile talent who can venture in any fields your heart desires.
Abdulqader Mohammed Alawi Bin Sahl
Third-year international student from Yemen

1. Your first impression of Malaysia. 
The first thing I noticed when I arrived at Swinburne Sarawak is that Malaysia is a multicultural country. It's quite interesting to discover the different languages and it has motivated me to learn Mandarin which is a language commonly spoken in Kuching. Coming from a desert region in the middle east to a city that rains almost daily, it is indeed a contrasting but enjoyable experience.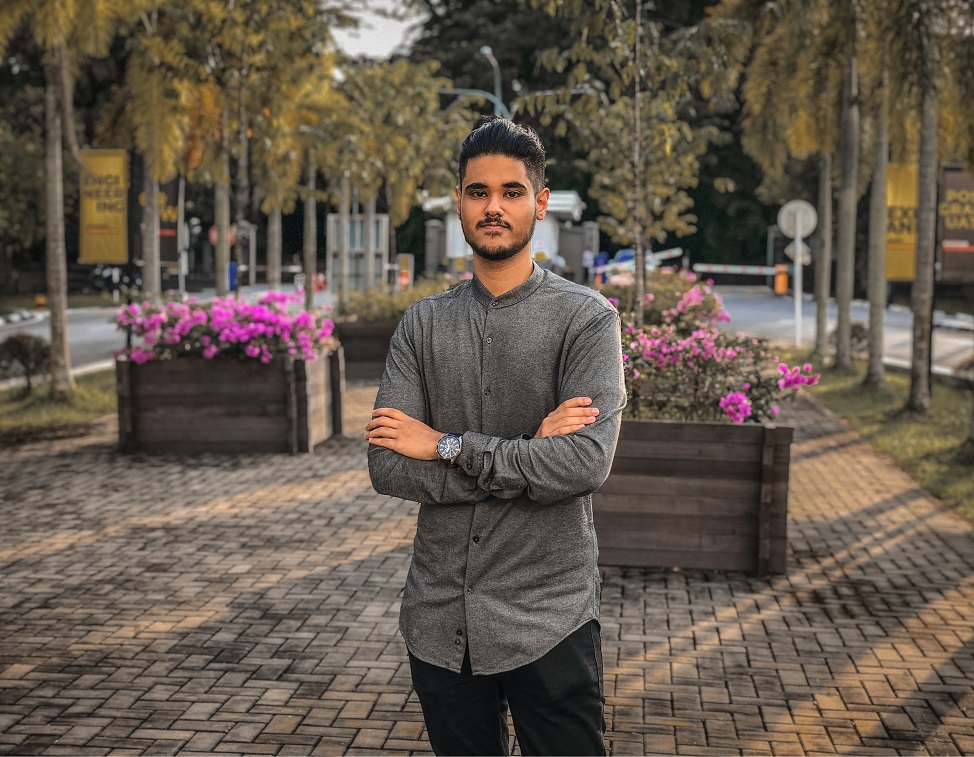 2. Your study experience at Swinburne Sarawak. 
The chemical engineering department at Swinburne is like a big, diverse family. The staff are friendly and caring which create a strong bond between lecturers and students. Student club such as the IChemE Student Chapter helps to strengthen the relationships when we work together on activities such as workshops and talks or go on-site visits.
I cannot deny that the course is challenging. However, assignments and exams are often based on real industry issues that demonstrate the depth of your comprehension, making it an exciting and rewarding experience once you truly understand it. Chemical engineering students get to experience the best of everything – chemistry, physics, engineering laboratory work using engineering software and others.

3. Advice for aspiring chemical engineering students. 
Always be curious to learn and be open to new challenges. Develop a habit of enjoying what you learn. The studies are no walk in the park but if you approach it with the right attitude, it will be a fun experience. Apart from academics, participate in extracurricular activities to develop useful soft skills like organisational and leadership skills.
Hanna Maizura Binti Mohd Noor Hazrin
Final-year student & former intern at Shell Malaysia

1. That one myth about studying chemical engineering. 
The main myth is that it involves a lot of chemistry. But chemistry and chemical engineering are two very different things. Sure, these disciplines often overlap and are interconnected. However, in my opinion, chemical engineering emphasises on the design and operation of chemical processes. This requires a lot of knowledge not only limited to chemistry but also physics, mathematics and even economics.

2. Unit of study most relevant to your internship at Shell Malaysia. 
During my semester break, I did my training under the Health, Safety, Security and Environment (HSSE) department as an environment intern for 10 weeks.
The most relevant unit is the Process Safety and Sustainability unit. In this unit, students learn about occupational health and safety, environmental impact assessment, sustainability and more. Applying the knowledge I have from this unit, I was able to identify and determine typical sources of risk in a process plant including the usage of hazardous materials and human factors. 
Besides that, from the Introduction to Chemical Engineering Design unit, I learned the different types of equipment that are available in a process plant. During my internship, I was able to visit the process plant to understand how raw materials can be converted into desirable products. From this unit, I also learned how to use Aspen HYSYS which is a software that simulates chemical processes.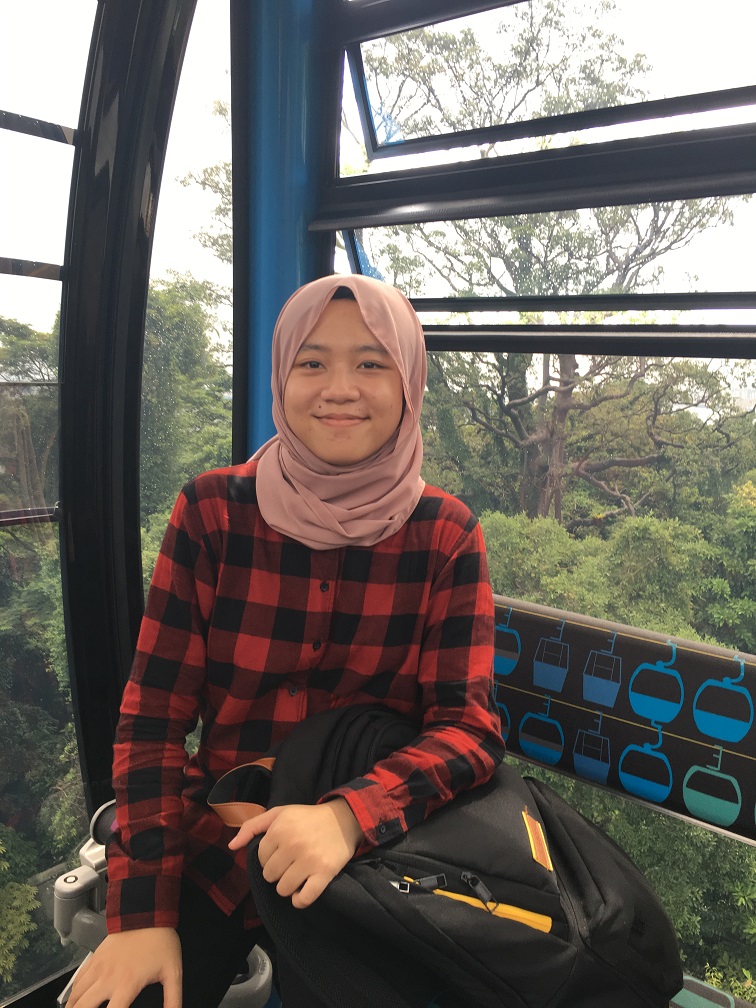 3. Your preferred industry and how relevant is the course to this industry.
My preferred industry is the oil and gas industry. As I mentioned before, units of study under the chemical engineering course emphasise on the design and operation of process plants such as Process Heat Transfer, Fluid Mechanics C and Introduction to Chemical Engineering Design units. These units provide the essential knowledge and skills namely advanced mathematical skills, equipment selection, process parameters and more that are needed in the oil and gas industry.
Savier Kong Zong Yang
Alumnus, Senior Project Engineer at Top Glove Sdn Bhd & part-time PhD student
1. Describe what is chemical engineering in 20 words or less.
A course with 10% chemistry and 90% physics. Contrary to popular belief, chemical engineering is totally different from chemistry.
2. Tell us what you do.
As a Senior Project Engineer, my main responsibility is to set up new glove factories in line with our company expansion plan. We initiate the project, plan for the overall set up and contribute to the equipment design. During the project execution phase, we monitor the project progress closely to ensure timely delivery.
3. Tell us about your PhD journey.
My research is about developing a techno-economic model for the enhanced natural gas dehydration processes or in layman's terms, the removal of water from natural gas. Throughout my PhD journey, I managed to published four journal papers in the first two years of my study.
Currently, as we all are aware of, the world is facing a shortage of gloves due to Covid-19 pandemic. My team and I work around the clock to set-up our new glove plants and try to complete it ahead of schedule. So naturally, I feel that balancing between studies and work is very challenging but possible. I aim to complete my PhD study by the end of 2021.
Megan Soh
Alumna, current PhD student, member of Swinburne Postgraduate Research Society & former representative of Sarawak rowing team
1. The number one misconception about chemical engineering. 
"So you're a chemist and you mix chemicals all day long in the laboratory?" I get this a lot. Chemical engineers aren't chemists. In fact, we take chemistry only to know the fundamental concept and knowledge of it. Chemical engineers focus on processes, how to up-scale a process, how to apply fundamental knowledge to application, and most importantly, optimisation. Chemical engineers are the 'stingiest' because we always optimise everything to the best of it. We also calculate a lot and are good problem solvers.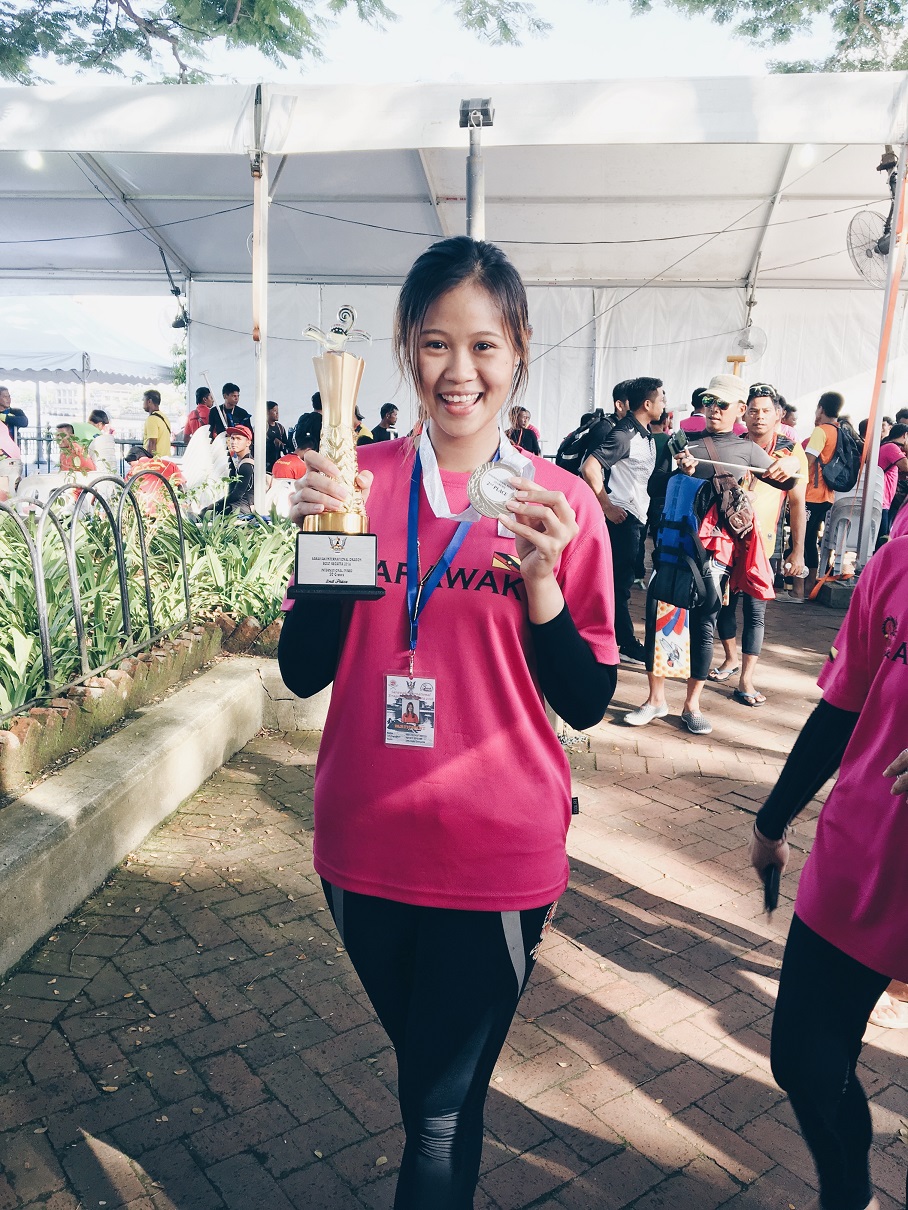 2. A role model who inspired you to become a chemical engineer.  
My very wise aunt. At first, I didn't know what chemical engineers do or the job opportunities available. So I did some research and realised that chemical engineers have a vast range of job prospects, for examples, in wastewater treatment, manufacturing, food processing, pharmaceutical and so on. I'm glad I came to know about chemical engineering from my aunt back then!
3. Female chemical engineers in the 21st century. Common or rare?
I think this is another very common misconception about the chemical engineering field. The truth is, I have more female course mates in university than male. Gender is not an issue as long as you're doing what you love!


Chemical engineering at Swinburne Sarawak
Swinburne's Bachelor of Engineering (Chemical) (Honours) undergraduate degree and postgraduate degrees at Master and Doctor of Philosophy (PhD) levels are recognised nationally and internationally.
The Bachelor of Engineering (Honours) (Chemical) is a four-year course professionally accredited by Engineering Accreditation Council (EAC). The common first year not only enables students to develop fundamental skills and knowledge but also expose them to various engineering disciplines.
School-leavers can start their university journey by enrolling into Swinburne's Foundation programmes and upon successful completion, progress directly to a Bachelor's degree programme of their choice.
To find out more about our chemical engineering course, check out our Swinburne Application Week happening from 23 September to 7 October.
On-campus: From 8.30am to 5.30pm
Chat online: From 10am to 10pm