Note: As of 11 May 2021, the MCO (Movement Control Order) has been implemented in Peninsular Malaysia until 7 June, with Sarawak and Sabah maintaining the current CMCO (Conditional Movement Control Order) until May 17.
As I finalise this piece, our Muslim friends will observe the Aidifitri celebrations tomorrow. This year will be the second year that Malaysians persevere through the pandemic and try as much as possible, to celebrate our annual festivities as usual, but with caution of course.
For our Muslim friends, it will be their second Aidilfitri without the long-held festive traditions of planning the annual balik kampung, or visiting grandparents and relatives. The Muslim community can only look forward to a humbler celebration with close family members, having to observe the required Standard Operating Procedures (SOPs) and regulations that are already in place. So how will Aidifitri look like in 2021?

No open house, no Raya visits, no 'balik kampung'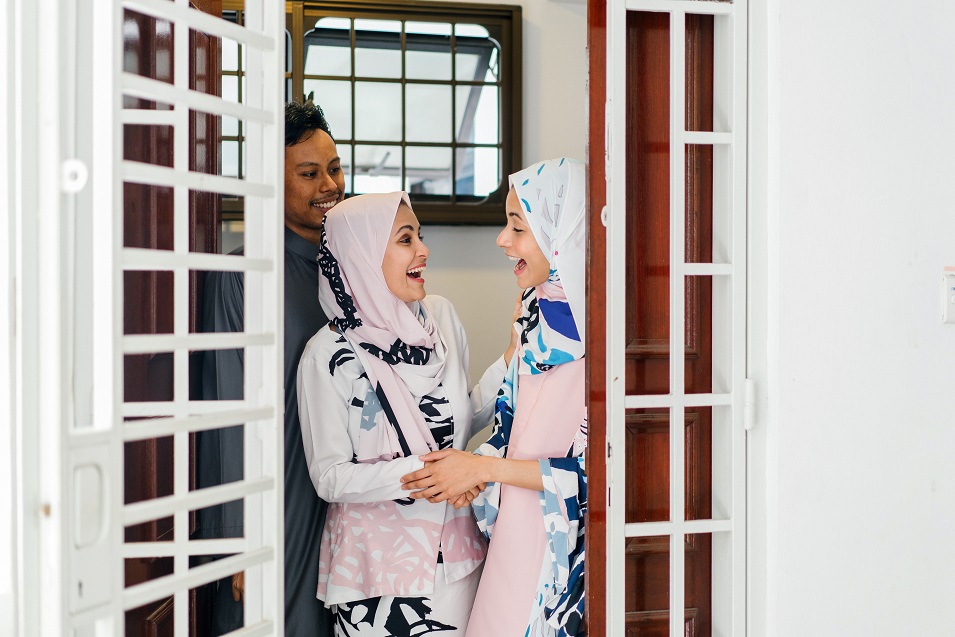 Traditionally, we all look forward to the first day of any festivities, excitedly putting on our Sunday best and eagerly waiting for the moment when we visit our extended families. We gather, feast and admire our new outfits and enjoy the company of relatives and friends.
However, history repeats itself. This year, once again, open house and social visits are not allowed as Malaysia tries to curb the spike of COVID-19 cases in the country. We might have to forgo the opportunity to wear that beautifully intricate maroon baju kebaya that was bought from a Melaka-based Peranakan tailor or the sampin songket Sarawak adored by many.
Interstate travels are also temporarily banned nationwide which means there is no balik kampung planning to be made and no playing of (the late) Sudirman's Balik Kampung song, full blast, en route to atuk's house. Yes, the idea of a quiet drive to balik kampung is quite dreary but alas, there is no long drive home this year.

But we can still celebrate
Staying home doesn't mean you can't doll up! I'm sure many of us have gotten ourselves some nice Raya outfit from online boutiques so that we can dress up for the festive season even if we're celebrating at home. Better still, if you're away from your loved ones, get matching outfits like you always do. Dress up and hop on a video call to see who wears it better.
Also, while you're at it, why not prepare your favourite dishes such as rendang and lemang, and drop it off at your family's, and neighbours'? If not them, then how about presenting these dishes to your office cleaners or security guards who have and are consistently working during the pandemic? These little gifts are always appreciated and go a long way when it comes to connecting with people around you.
Photo courtesy of BK

Perhaps now is also the time to bridge the physical distance with technology. Teach your older parents, grandparents and relatives how to video call. This may take a wee bit of patience but go slow with the instructions and take it one step at a time. After all, it will be worth it when you get to see their familiar faces on your screen.
So, it may be another year of no balik kampung visits and open houses. Still, it is a significant time where our community can focus on the little joys and blessings that comes our way. As long as we have the chance to celebrate the festival with our loved ones albeit on a smaller scale, it will surely continue to be another meaningful celebration wherever we are.
The Swinburne Sarawak community would like to wish you joy, peace, prosperity and unity on this special celebration and to always stay safe. Selamat Hari Raya, Maaf Zahir dan Batin.