Immersing oneself in university experiences is a leap towards a successful personal and professional life.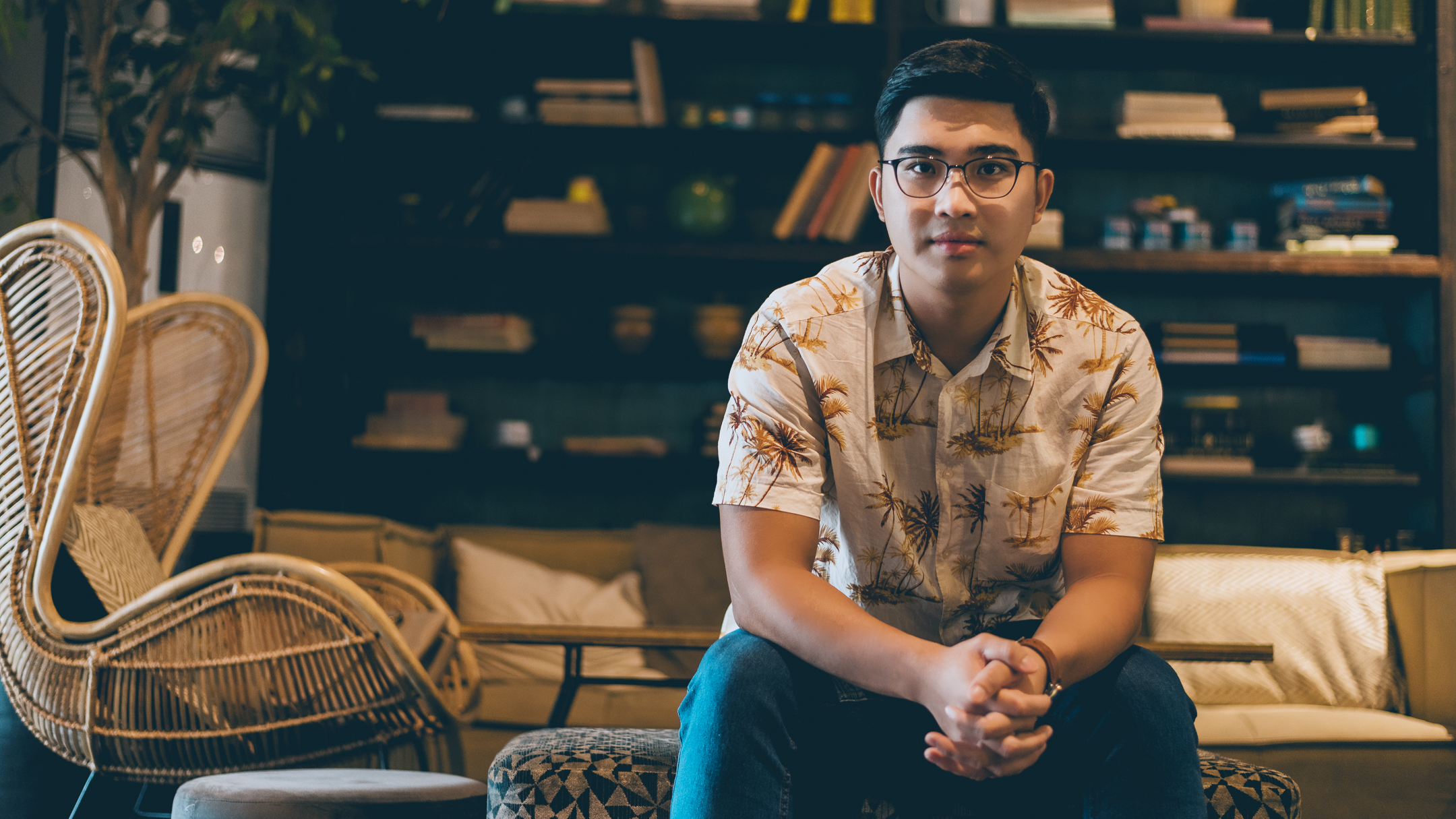 Growing up as the sixth child in a family of nine children, Swinburne Finance alum Advante Ang's early years were marked by financial constraints.  However, that did not stop him from dreaming big and eventually establishing his own financial advisory firm. 
Advante was just 15 years old when he began accompanying his father to meetings with clients.

"I saw how my father alone was capable of feeding our family of 11, and it was then and there that I decided to follow in his career footsteps in insurance and begin earning an income to reduce his burden and build my own path." 
By 17, Advante had obtained his insurance agent license and began working tirelessly, juggling work and his studies simultaneously so he could pay for his tuition fees. 

Getting the foundation he needs to build his career path 
Understanding the significance of education to make it big in this day and age, Advante pursued his bachelor's degree in finance at Swinburne's Sarawak Campus and was a member of the university's Entrepreneurship Club. Advante's involvement in the club led him to participate in an entrepreneurship jam in which he and his team won third place. 
Inspired by the jam, Advante, alongside his team, replicated the program and launched a Startup Bootcamp at Swinburne Sarawak. 
"The entrepreneurship event was a real eye-opener for me. At that time, I was solely focused on insurance, but the event introduced me to the broader business world. It made me realise that I could do more than just sales and expand into business. I thought it would be great if I could share what I learned with more people." 
The initiative he and his Swinburne mates started not only impacted participants from various institutions but also became the highlight of his university life. 

Filling the gaps in East Malaysia's financial services 
Advante's experiences from his Swinburne days cultivated his aspiration to pursue a path beyond that of an insurance agent. 
After a few failed startups, his entrepreneurship journey took a remarkable turn at age 24 with the establishment of Still Waters Fiduciaries, the first and only licensed financial advisory firm (to date) in East Malaysia (EM). 
Still Waters Fiduciaries aims to introduce innovative solutions to EM and sets out to bridge the gap between off-the-shelf solutions and the specific requirements of their clients. 
To ensure his business is in line with the latest technological trends, Advante has been liaising with Swinburne lecturer Dr Joel on two exciting projects. "We are currently in the process of creating an insurtech website and with a grant from Sarawak Economic Development Corporation (SEDC) we are also working with Swinburne Sarawak's Master's students to create an AI advisor as a supplement to the website." 
Apart from his financial advisory firm, the Swinburne finance alum is also actively working on a new venture, focusing on environmental and agricultural initiatives to address waste management. 

"Through this venture, we aim to harness the power of worms to treat animal waste, thereby reducing CO2 emissions and creating sustainable solutions for the livestock and agro-businesses in Sarawak." 
Looking back at his university days, Advante is grateful that he adopted a proactive approach to learning, not just while attending lectures but also in acquiring vital soft skills, such as interpersonal relationship skills, which he now applies in managing his business. 
He emphasises the importance of fully immersing oneself in the university experience: 
"I strongly advise students to actively participate in clubs and societies, to learn to think critically and to build relationships with people. These are all crucial skills as one step into society whether it is for one's career or personal life." 
His story serves as an inspiration to those who dare to dream and work hard to turn those dreams into reality. 

---
This is part of our inspirational series where our alumni share stories of overcoming challenges, setting up pioneering projects and how they bring about positive change in the community.