Unfolding Possibilities Through XR

By Marcella Gider | December 9, 2019

As the first extended reality (XR) company in Sarawak, Trifold X continues to pave the way for a digital content solution in the country. The winner of TEGASxMaGIC Pre-Accelerator Bootcamp Programme 2018 and the Top 30 nominee in the Global Accelerator Programme, Trifold X has worked with PETRONAS, Shell, TEGAS Digital Innovation Hub, MaGIC, BCCK and Swinburne, among others.

1. Tell us more about Trifold X 'backstory'. 

It all started with a group of friends who are passionate about digital content. One day we were thinking, what if we start our own company. That's how we co-founded Trifold, a tech start-up company specialising in creating digital content for virtual reality (VR), augmented reality (AR) and mixed reality (MR). It was quite a challenging journey when we first started but eventually, we got the hang of it and learned new things along the way.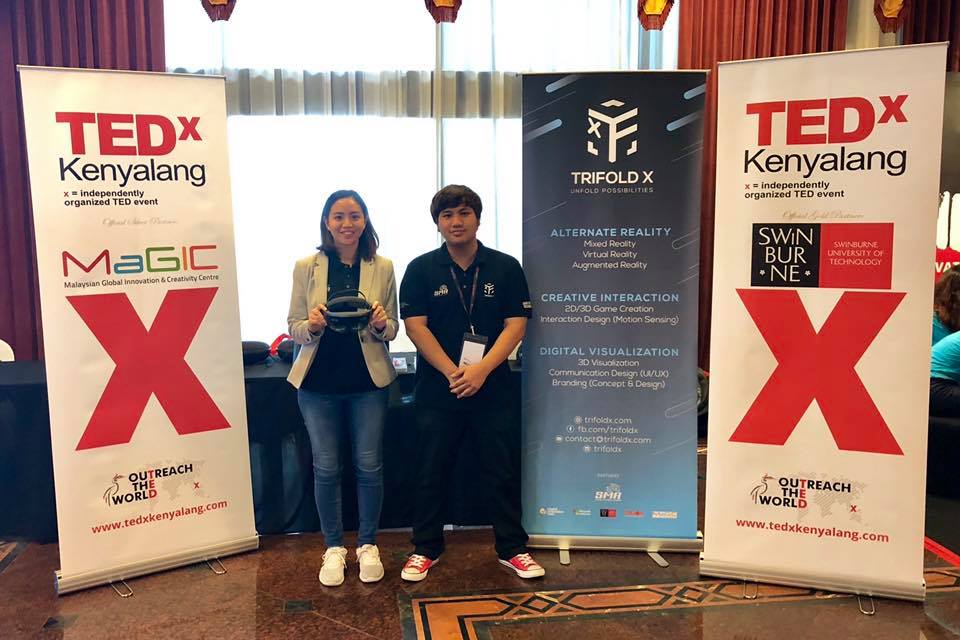 2. The company is a content solution provider. Can you elaborate on your products and services? 
Trifold X primary line of business is providing XR digital content solutions. XR, which stands for extended reality, covers virtual reality (VR), augmented reality (AR) and mixed reality (MR). For instance, our Kuching VR is a project that we did with Swinburne Sarawak. It is a mobile VR app that can let the user explore Kuching's heritage and local culture virtually in 360 tours.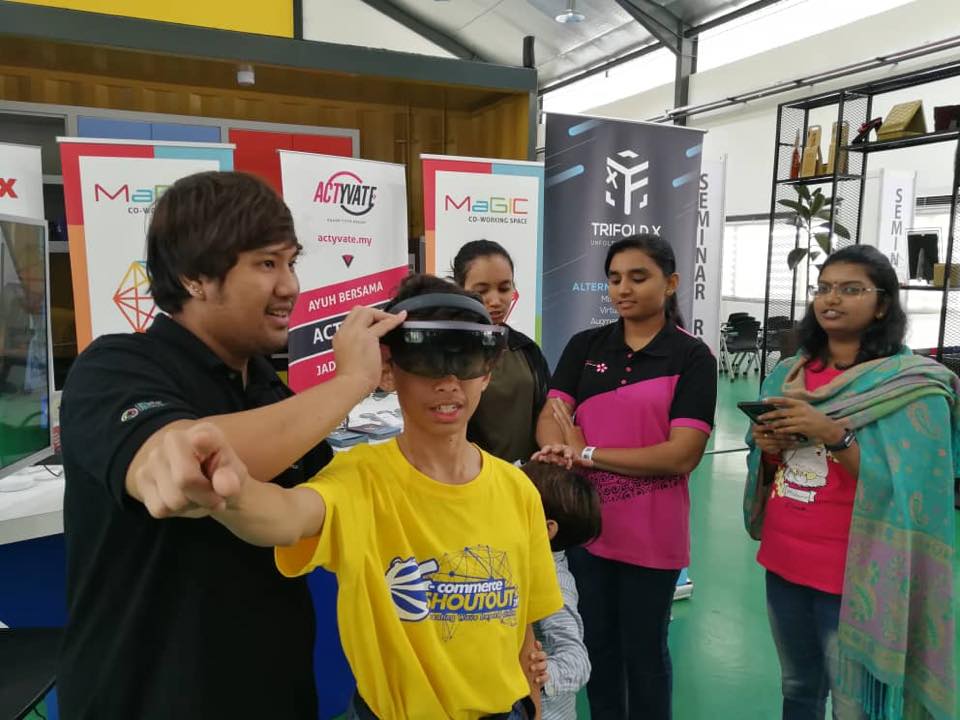 3. How does Trifold X keep up with changes in the market and industry?
For us, we always need to be ready and keep ourselves up to date with current technology trends to stay relevant in the market. Getting the latest devices with the newest digital technology, start working on it, and testing out the possibilities of things that we can build and apply in different sectors in the industry.

4. Would you say this is a competitive industry you're in? 
Yes, it is quite a competitive industry that we're in. There are companies that are doing things related to virtual reality (VR) and augmented reality (AR) locally in the region. But so far in Malaysia, we are the only digital content developer for mixed reality (MR) Microsoft Hololens and we are the Microsoft Partner for Mixed Reality Development.

5. Trifold X has an impressive list of past and current clients. Share with us your experience working with these organisations. 
The experience has been great and rewarding so far. We get to know what goes behind the scene in various industries and their quality, and since most of the clients come from different backgrounds, we get to work on different kinds of projects from building content for educational purposes to product marketing, and even creating content for launching gimmicks.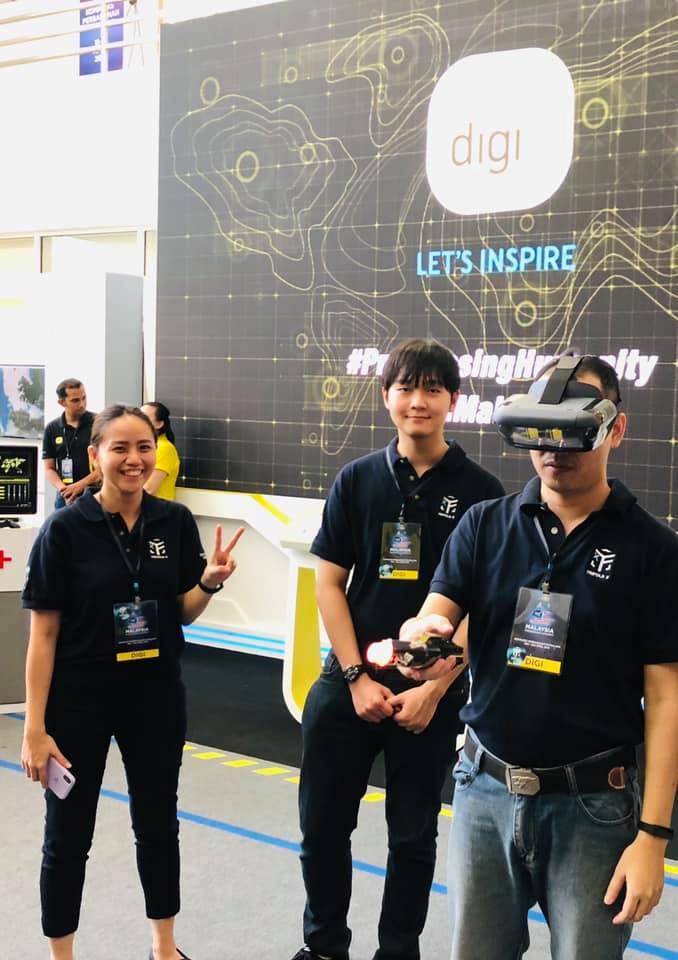 6. A typical interview question that we must throw in – where does Trifold X see the company in the next 5 years? 
We hope to see Trifold X expanding, scaling up, getting more digital content creators working together, and to be seen as a tech company with deep expertise in providing XR digital content solutions.

7. Let's talk about your upcoming projects. Any exciting new ventures?
We are currently looking to develop mixed reality (MR) content for enterprise solutions. With the new upcoming Microsoft Hololens 2, we are looking forward to testing out new features such as remote assist, on-site and cloud solutions for mixed reality development.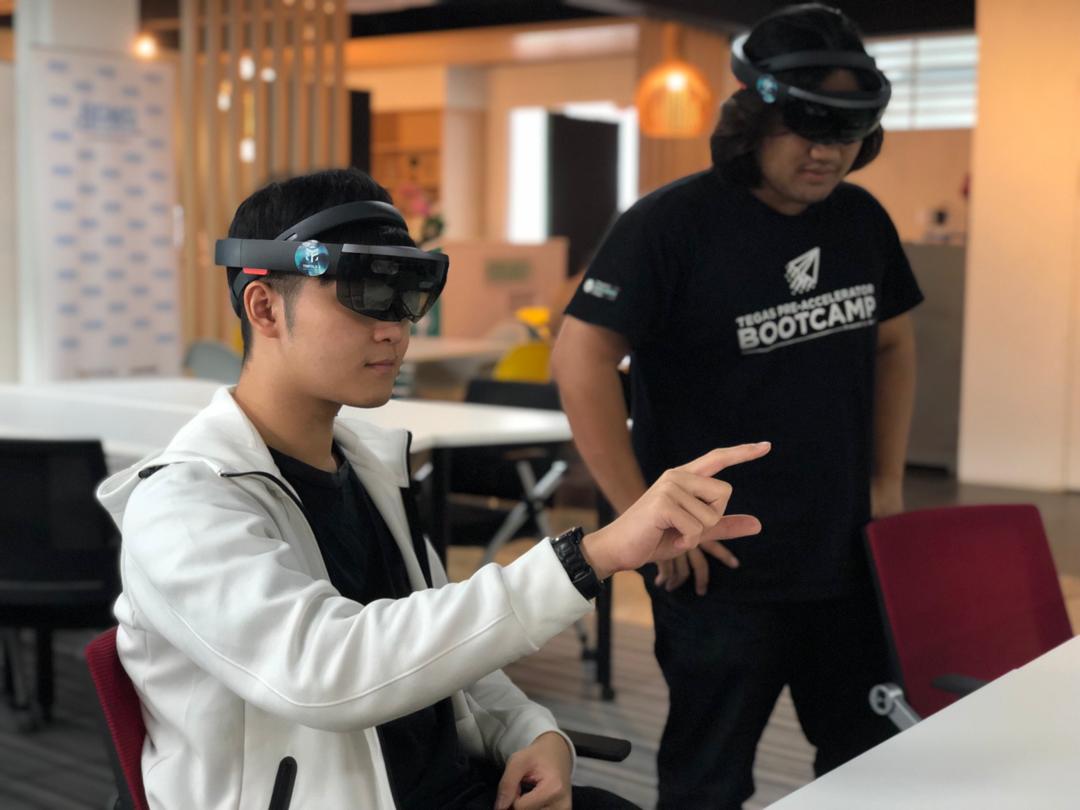 8. How did your university education at Swinburne Sarawak prepare you for this business?
For us, Multimedia Design students, the good thing about the course is that it does not only focus on the creative side but also the technology side. At Trifold X, we need both skillsets – not only to be well-versed in tech but also able to create good design and produce great visuals.
9. Your advice for current design students. To follow industry trends or follow your passion?  
If you are running a business, you need to follow industry trends and be smart because the money is there. Your business needs to thrive, survive and sustain. It is always a bonus if what you do for a living is your passion because when the journey becomes challenging, the love for the job is what keeps you going.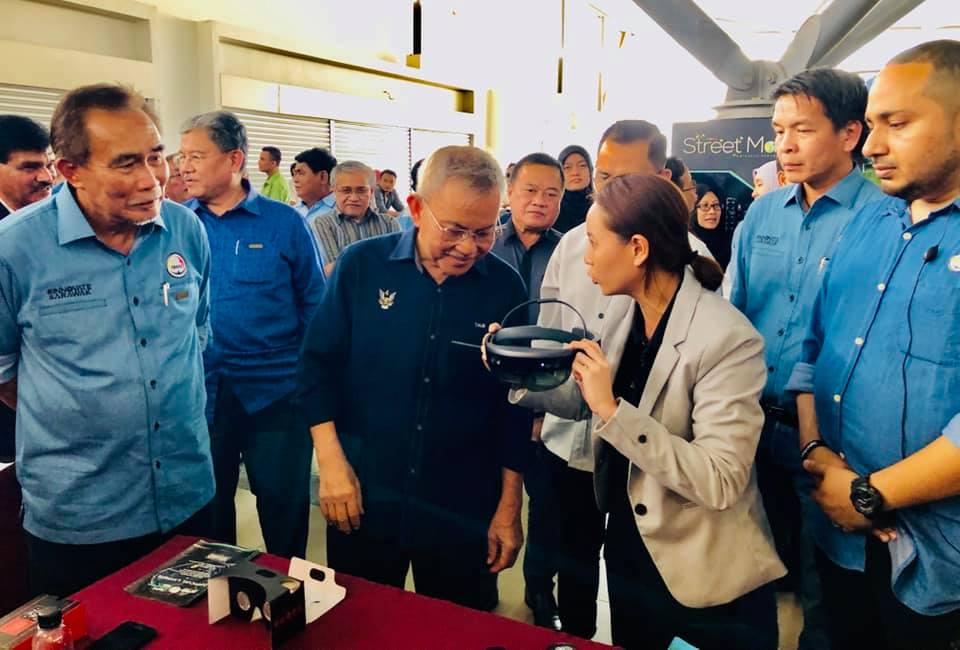 10. What do you guys do to relax at the end of the day?
We usually go out for good food, watch movies then talk about it for hours, or just chill and hang out till midnight.
Swinburne's School of Design and Arts offers a three-year Bachelor of Design (Multimedia Design) and Bachelor of Design with a major in Graphic Design programmes. The latter was recently introduced in October 2019 to align with the digital economy goals of the state of Sarawak and in boosting the creative economy as stipulated in the Sarawak Digital Economy Strategy 2018-2022.
Graduates of the multimedia design programme had participated and won prizes at national and international events such as the Integrated Content Development (ICON) programme of Multimedia Super Corridor (MSC) Malaysia; Microsoft Imagine Cup world finals in Seattle, Washington, the United States; and SEA (Southeast Asia) Game Awards in conjunction with LEVEL UP KL.
For programme details, email to study@swinburne.edu.my.
For more story on Trifold X, watch this 'TEGAS Startup Lab: Ask an Alumni' video.