Beyond Online Studies: How to Keep Sane Outside E-Classrooms

By Communications Team | April 8, 2021

As the current President of Swinburne Sarawak Student Council (SSSC), Ann Marie shares how to make the most of student life and university digital events as an online student while distance learning.

Written by Ann Marie Teng, Bachelor of Design (Multimedia Design).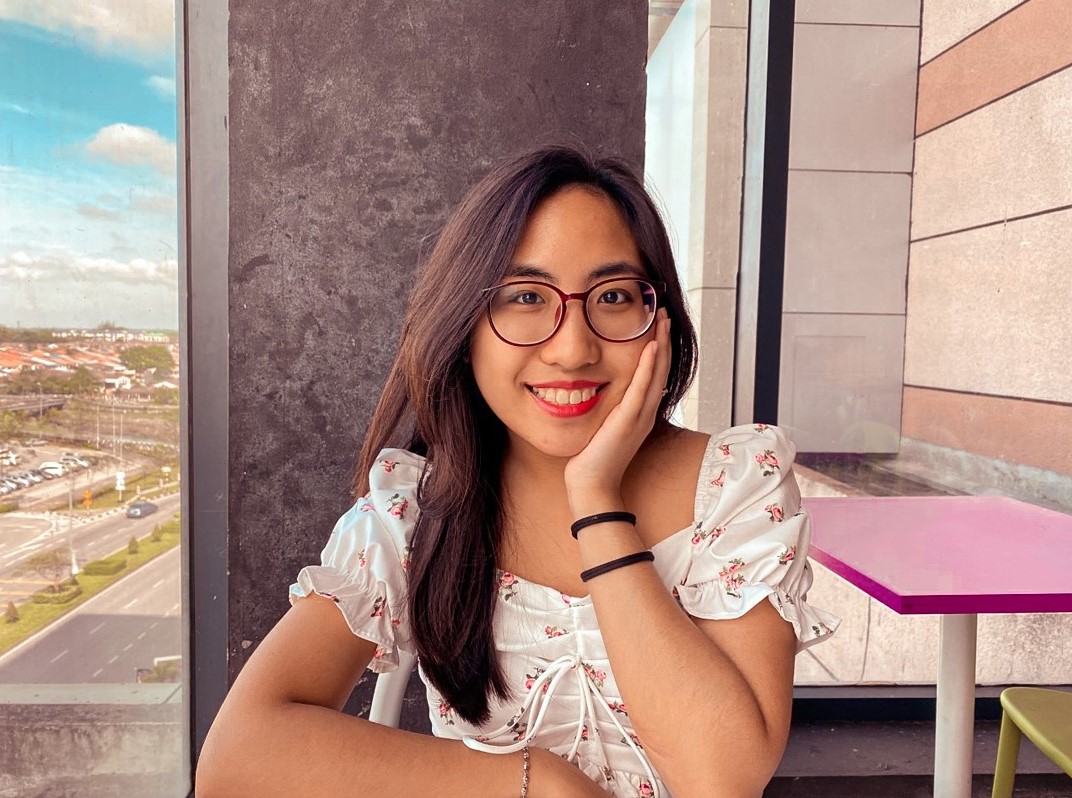 Hello everyone! I'm Ann Marie, and I'm currently pursuing Multimedia Design at Swinburne Sarawak. Starting to get bored at home? Miss mingling around with your buddies? Ditto! I think some of us have grown tired of Miss Corona lingering around, and stealing our joy and freedom, especially when we are stuck at home with online classes!
I have to admit it, I do miss doing assignments with friends till late night on campus, going out for meals together, hanging around in the library or the Chilling Crib tremendously. Indeed, our university life has definitely taken a great turn ever since the pandemic hit us under the roof of our homes.
But thanks to the vast variety of fun activities happening around Swinburne during this pandemic, it sure helps me stay 'sane'! Currently, I am in my third semester of online classes, and it's safe to say that online classes aren't too bad after all! Here's why.
As we know, there are an abundance of clubs and societies here at Swinburne Sarawak! (43 and counting to be exact!) Their perks? Well, they are constantly organising fun activities for the students to participate virtually. That way, students can still form new friendships and keep in touch with their friends while being apart during this period of distance learning.
Other than that, the university and SSSC carry out interactive and educational activities too. Hang on tight, because I am about to share with you the activities that I have participated throughout the online semesters, and some exciting upcoming activities that you can join in.
PAST FUN YOU MIGHT HAVE MISSED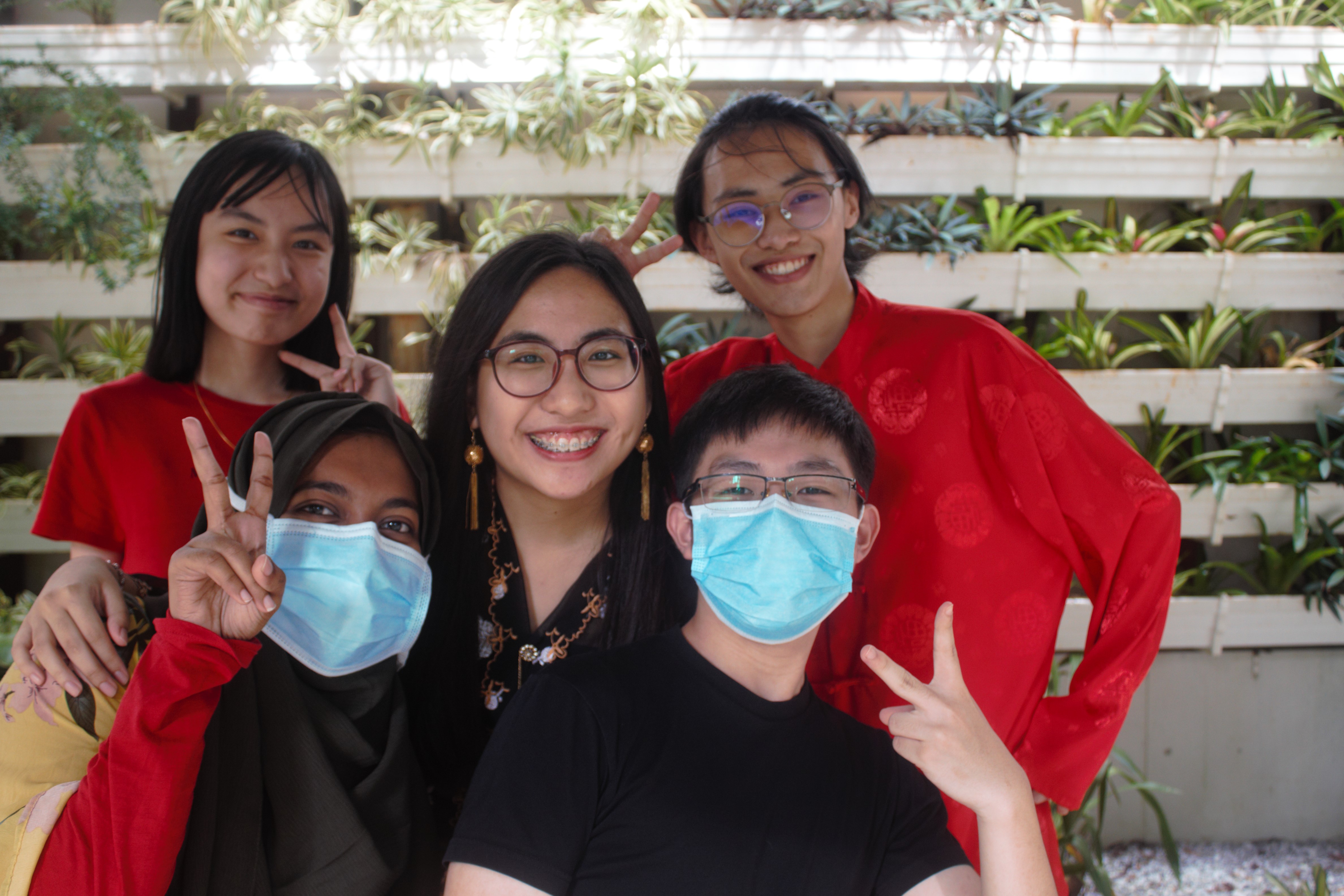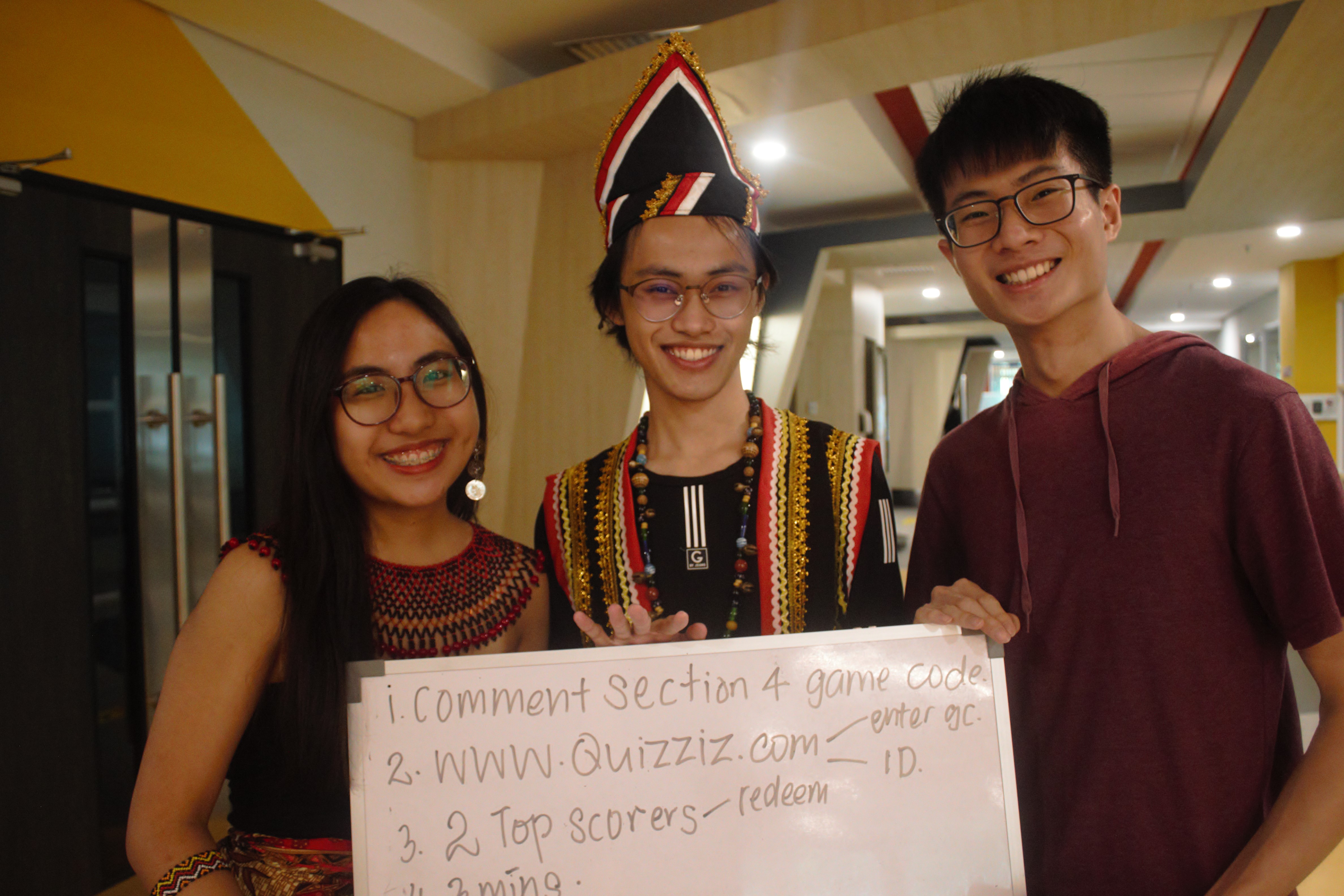 Behind-the-scenes with members of E-Cultural Night's team
1) E-Cultural Night
Formerly known as Cultural Night, it is one of the highlights of the Swinburne's International Festival. Before the arrival of COVID, our wonderful international students get to showcase their homeland's culture and perform on stage at the event. Usually, Cultural Night will be packed with students celebrating one another's culture. Unfortunately, due to the pandemic, large gatherings are currently prohibited.
However, that wasn't a barrier for us last year because the Cultural Night was held virtually and premiered on YouTube. It was one of the most memorable events for me last year as I was the host for the night, together with a fellow student Wilson Chong. We had a fun time filming and helping with the production, making Cultural Night a possible one for every student to indulge in the rich beautiful culture that is embodied by Swinburne.
In case you missed out, click here to watch last year's E-Cultural Night.
2) Virtual Halloween Party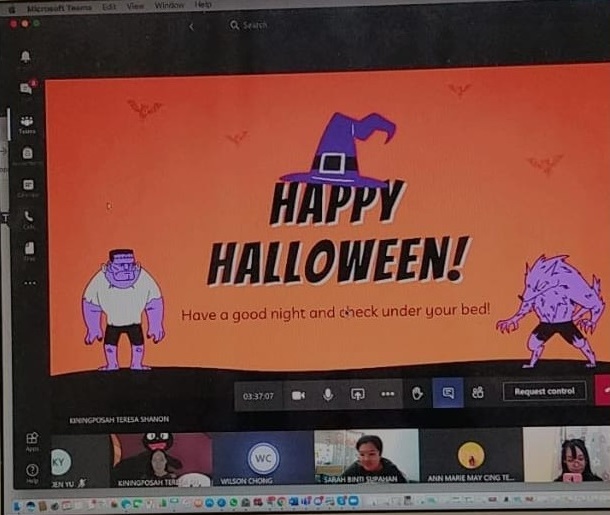 Virtual Halloween Night 2020
Last year, the SSSC organised a virtual Halloween Party via Microsoft Teams. It was a fun and interactive night as students got to dress up in their Halloween costumes and turn on their cameras to showcase their outfits! You'll be as amazed as I was, because some students really went out of their way to dress up creatively. On top of that, the student with the best costume won a prize! There were also ghost story telling sessions, tarot card reading, and Jackbox game time. Overall, we had a wonderful night mingling with old and new friends virtually. You may say that we had a night filled with spooks and laughter.
3) Swinburne Sarawak Interschool Debate Competition (SSIDC)
Being part of the Student Life Volunteering Program (SLVP), I also had the opportunity to volunteer and help with university events (even online!). Since 2019, I have been volunteering for the annual SSIDC held in the university. SSIDC, the largest interschool debate tournament in Borneo, is organised by our very own Swinburne Debaters' Club, and is currently running in its 16th year. Every year during this thrilling event, debaters from different high schools would participate and showcase their debating prowess.
However, during the pandemic, the tournament was held online. But that doesn't mean that it was any less exciting! It was still an amazing and novel experience and the debate was carried out virtually through Zoom and Discord. (Psst…the entertaining part was a meme competition that took place as well!)
4) Book Club Chill Night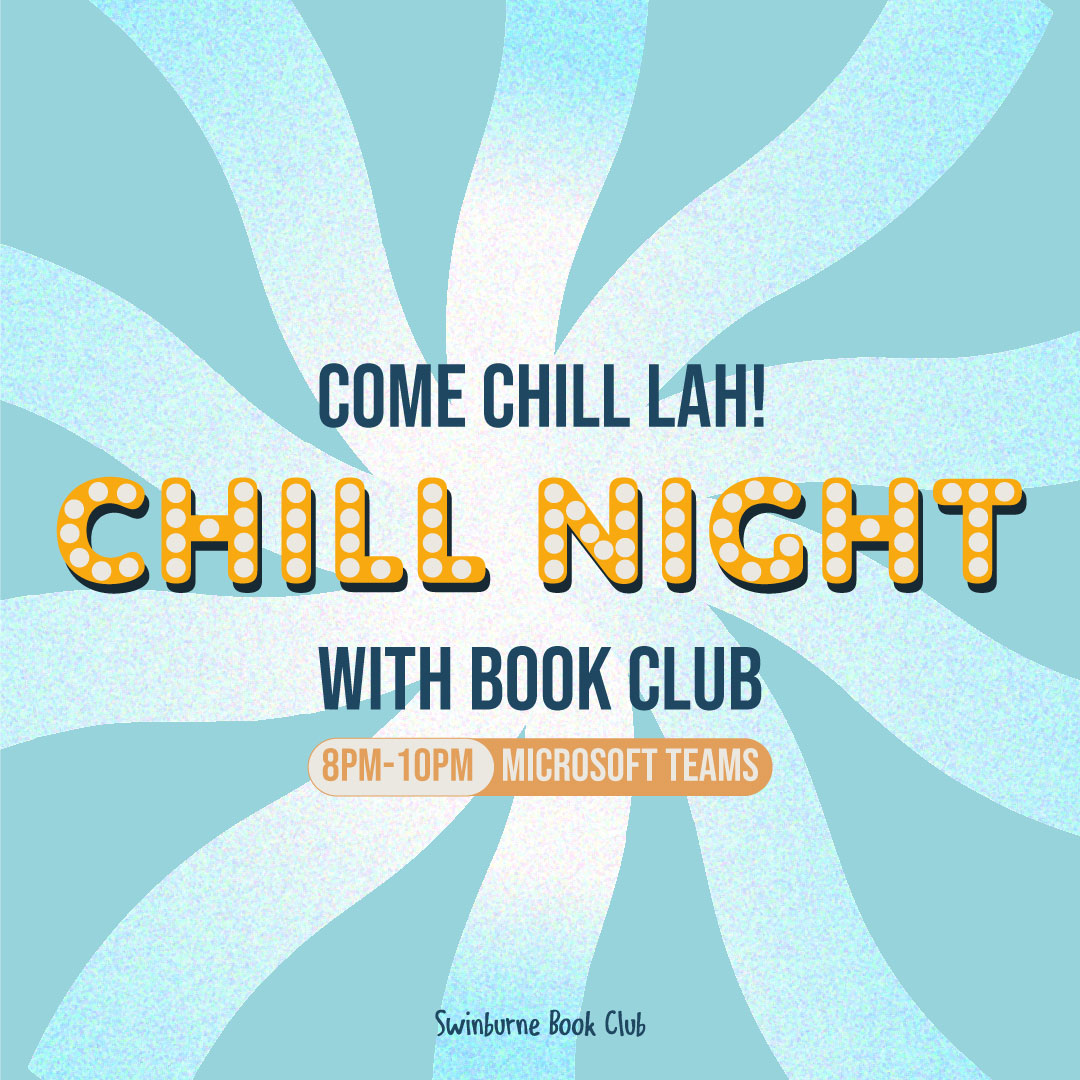 Being the Head of Design Department for Book Club means that we have to organise events for the club as well. And with that, we recently held our very first event of the year, which was the Book Club's Chill Night. It used to be held physically in the Book Club's Room pre-pandemic. But this year, it was held virtually for the very first time.
Nonetheless, it was still an exciting one as the club committee, current and new club members got to mingle and know each other. We introduced one another and played a few games together. The best part was playing Jackbox's Quiplash together, as laughter filled the (virtual) meeting room.
Dear readers, if you are wondering what could be in store for all of you this year, rest assured that the university, its clubs and societies, as well as the Student Council body are always up for fun! We're here to ensure that your university life will still be a remarkable one regardless of the mode of study. Here are some upcoming activities that you can look out for!
1) Swinburne Short Korean Course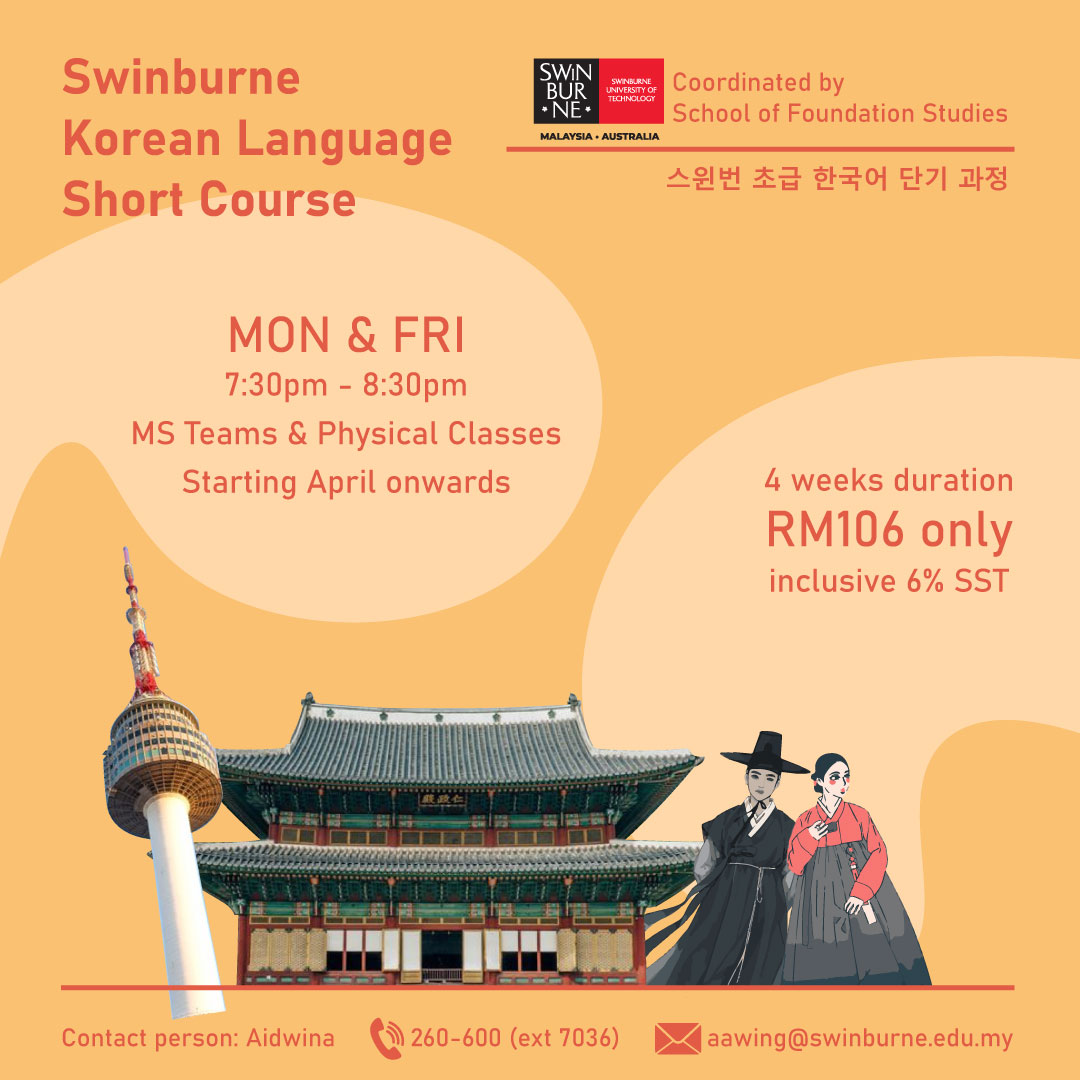 The School of Foundation Studies will be organising a Short Korean Course from 12 April to 7 May 2021 via Microsoft Teams and physical classes (depending on the pandemic situation). So if you're a huge K-Drama or K-Pop stan, or a keen bean for learning new languages, this might be the perfect short course for you!
For more information, check out Swinburne Instagram post about it.
2) Netflix Watch Party with SSSC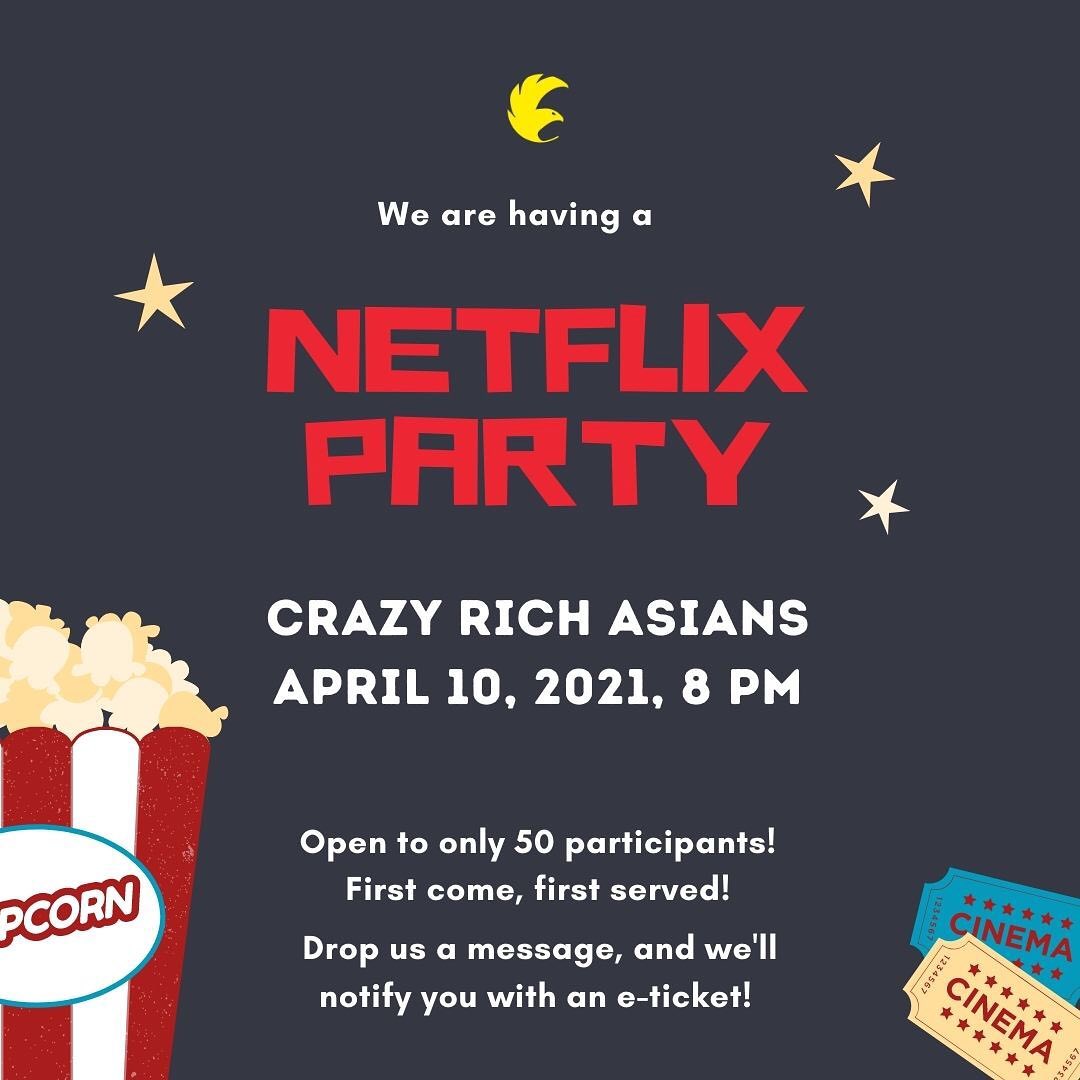 Are you a big fan of movies? Do you need a short break from the pile of assignments? SSSC is organising a Netflix Watch Party on 10 April 2021 at 8:30 pm! This would be an amazing platform for you to spend time with your friends virtually and even take the chance to meet new friends! Who knows if you might be sharing the same thoughts and interests about the movie with someone new!
For more information about this event, follow SSSC's Instagram account @swinburnestudentcouncil for updates.


Enough said, but /whispers/ I am only scrapping the surface! There are still so much more in store for everyone. For timely updates, check out @swinburnesarawak, @studentlife.suts, and @swinburnestudentcouncil on Instagram. You will be thrilled with all the activities going around in Swinburne despite the pandemic. Guess that's all from me for now!
Wishing everyone a wonderful semester ahead. Stay safe and take care!


Loads of love and best wishes,
Ann Marie Teng,
Swinburne Sarawak Student Council President (2021-2022).