Rising Cost of Education in Malaysia

By Marcella Gider | October 28, 2019

Education forms the basis for human development. It provides the fundamental to gain knowledge and skills that are essential in securing a job or building a business. Coupled with on-the-job training and years of working experience later on, this knowledge and skills may well develop into expertise.

But the progression in our country's economic landscape has brought about significant changes in the cost of education. Tuition fees are becoming increasingly expensive and not within reach of every sector of our society particularly private higher education.

By now, we should be familiar with the terms used in our country to segment the population based on income groups. Malaysians are categorised into three different income groups namely the Top 20% (T20), Middle 40% (M40) and Bottom 40% (B40).

Where higher education cost is concerned, the M40 and B40 household groups are largely affected. Even with a median household monthly income of more than RM6,000 for the M40 group, the current cost of private education is worrisome. As a result, many parents have to take cost-effective measures to ensure their children are able to pursue their tertiary education and most importantly, studying their preferred course.

There are many considerations to take into account before deciding on a university or the course to study. What are the possible learning outcomes? Does it meet the international standard? Does it guarantee future employment? Ultimately, it is value for money?

Let's take a look at the 2019 indicative total course fees for various disciplines at three Australian branch universities and a Malaysian private university. Generally, though not all, course fees in private institutions of higher learning are subject to annual increase.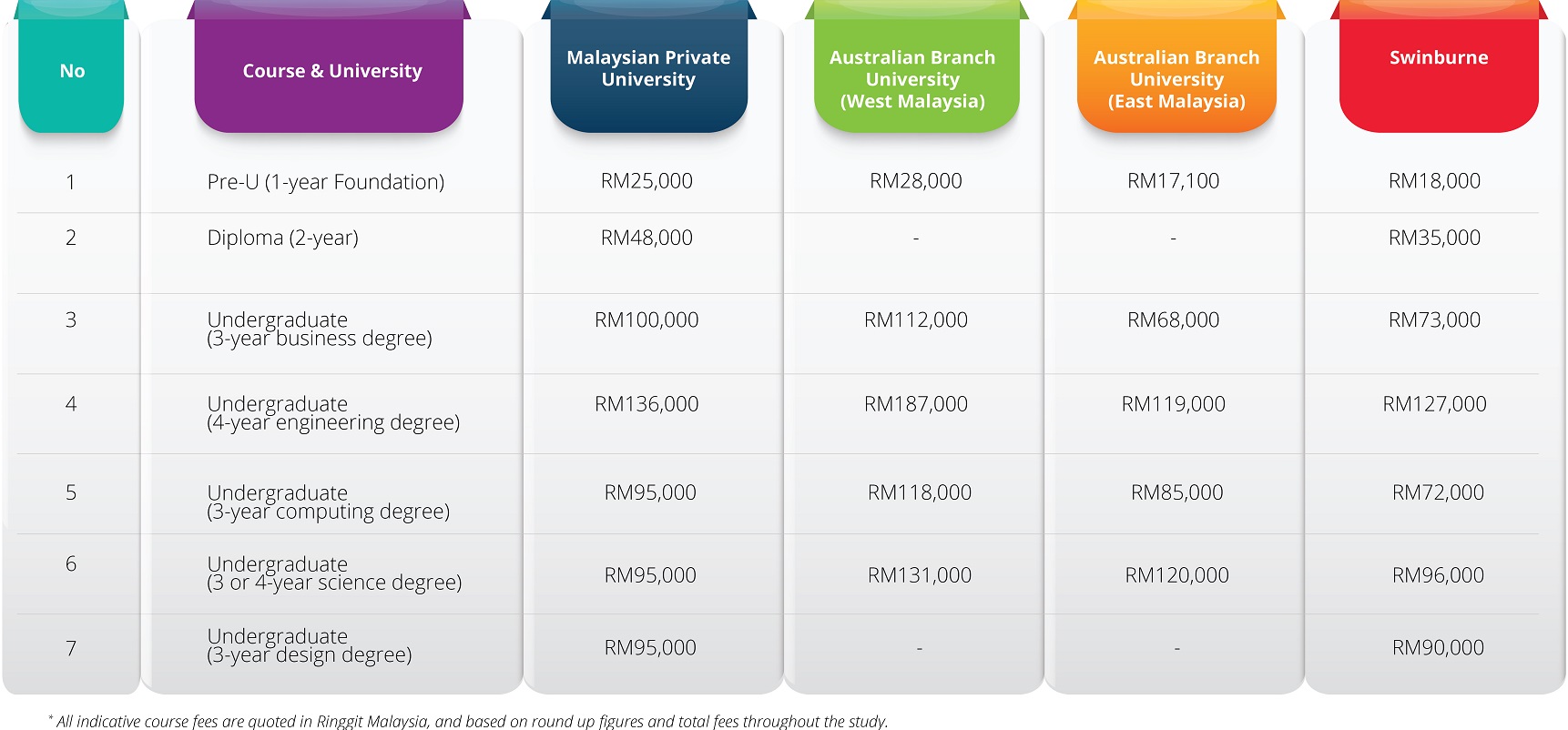 We also list down some of the major factors affecting students' decision in pursuing their studies.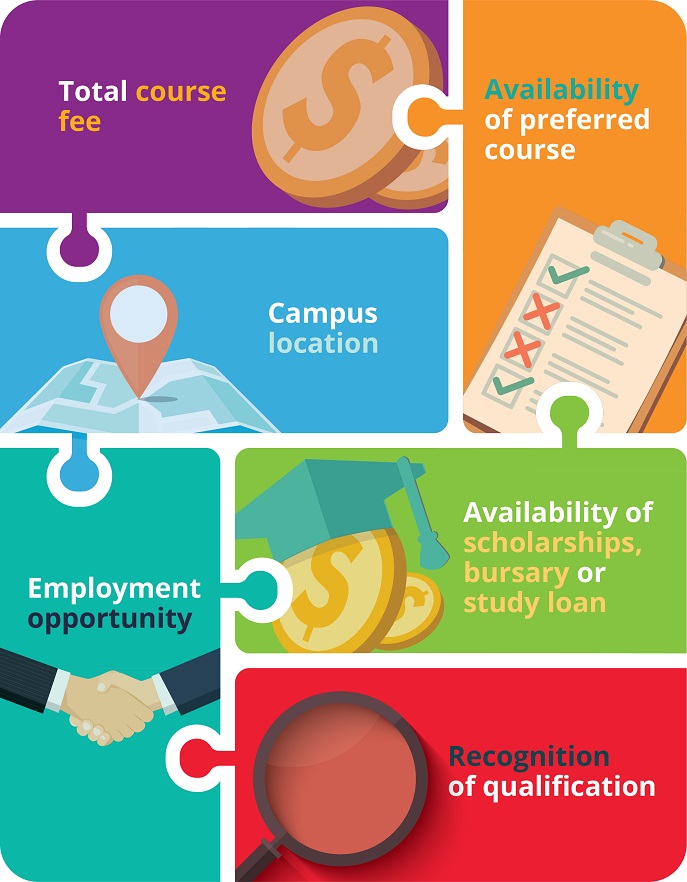 Understanding the various financial scenarios, Swinburne takes the initiative to address every possible financial need by offering scholarships, bursary and study loans, as well as establishing an easy payment scheme that would ease the financial burden of both local and international students.
Scholarship, Bursary and Loan Offerings
At Swinburne, various scholarships and bursaries, as well as external study loans, are created to meet students' financial needs. Students who receive one of these financial aids can worry less about financing their studies and focus more on their academic experience instead.
Students who are enrolled in Swinburne's programmes and meet the requirements could be eligible for one of the following *scholarships, bursaries or financial aids:
Pro Chancellor's Academic Excellence Scholarship
Deputy Vice-Chancellor's Academic Excellence Award
Academic Progression Scholarship
Emerging Technology Award
Dean's Outstanding Youth Award
Siblings Rebate
Bumiputera Financial Scheme
Diploma Pathway Scholarship
Diploma Entrance / Pathway Bursary
Accommodation Bursary
Kuching Foundation Grant
Alumni Postgraduate Bursary
Perbadanan Tabung Pendidikan Tinggi Nasional (PTPTN)
Skim Pinjaman Tabung Pendidikan Tinggi Sarawak (HIED)
Biasiswa Pinjaman Pelajaran Yayasan Sarawak
* The availability of scholarships, bursaries and financial aids are subject to a pre-determined quota set by the University and are at the discretion of the provider.  
NOTE: The list is not exhaustive. For full details on scholarships/bursaries and financial aids offered by the University and external parties, visit www.swinburne.edu.my/scholarships.
Swinburne's Payment Plans
Study worry-free. Let Swinburne takes care of your course fee by making it affordable and easy for you to pay over ten interest-free instalments annually. The plan is available to all Swinburne local students (both new and continuing students) and international students (continuing students only) pursuing their foundation, diploma, undergraduate and postgraduate degrees.
For more information about the instalments plan or to obtain the application form, email to study@swinburne.edu.my.