Unlocking New Strengths Abroad

By Marcella Gider | May 27, 2020

Some might argue that studying abroad is a waste of time and effort. Debunking this misconception, Master by Research (Engineering) student Mohammad Azim bin Mohammad Amin shares in his own words, the phenomenal, humbling, rewarding, insightful and unique Melbourne experience he has had the privilege to enjoy in the past two years.

1. What were you most excited and nervous about before you left your hometown for Melbourne? 

Naturally, the thought of moving into a new country would raise some concerns for anyone and for me, I was most nervous about how quickly I can adapt to a fresh environment, the culture and the people. Born and bred in Kuching, this was the first time that I would be living abroad for an extended period on my own, and I had no prior experience of doing that, not even moving to a different city or state in Malaysia. But my excitement outweighed my anxiety because, for me, it was something I wanted to do for a very long time. I knew I wanted this, as a mean to grow and expand my potentials. And thus, I am very grateful to be in Melbourne today.

2. What was the hardest adjustment you had to make? 
I have to say the weather, for sure. The whole 'four seasons in a day' thing. It could be boiling hot during the day, then rain at some point and freezing at night, and vice versa. It's unpredictable and on most days, I tend to struggle when it comes to my choice of outfit. Do I wear a sweater or shorts? Do I need a cap? All that stuff.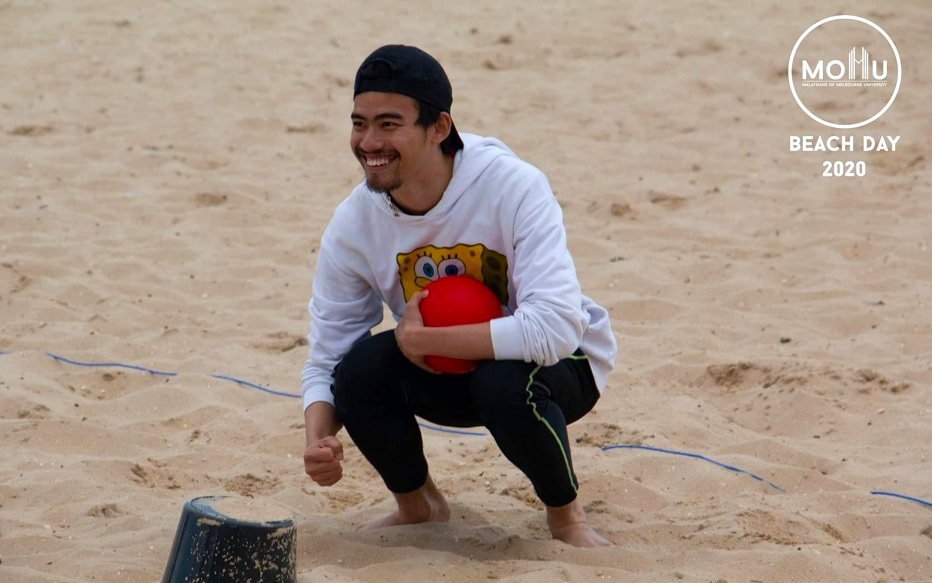 3. What do you enjoy the most about studying at the Melbourne campus?
Definitely the atmosphere and lifestyle. It's second to none. The Melbourne campus offers a wide range of facilities for the best learning experience, as well as a variety of club and social events for students to develop long-lasting social connections. Off-campus, you have the opportunity to attend the Australian Open, Formula 1 Grand Prix, music festivals, art shows and more. Basically, I enjoy a decent balance between my academic responsibilities and personal life.  

4. I'm sure you've been exposed to learning with students from other parts of the world. How has the experience been like for you? 
If you look around the campus, you will see people from different walks of life coming together for the same reason and that is to make the best out of their university life. I've had the privilege of making friends with students of different nationalities, learning about their fascinating cultures and not to mention, discovering new food unique to their countries. It has allowed me to further appreciate the meaning of cultural diversity.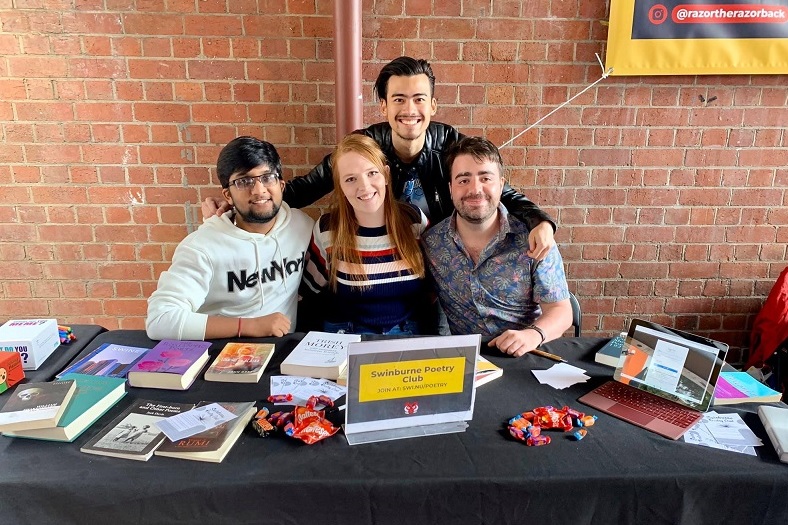 5. Tell us more about your Master study and research, and why did you choose this discipline. 
I started my Master by Research course in March this year, focusing on the fields of mammography and Computed Tomography (CT). Basically, the research tackles the relationships between resolution definitions in 2D and 3D images and their respective geometries. 
When I did my Bachelor's degree, one thing I learnt about myself was my knack for research and writing. My supervisor was impressed with my Final Year Project outcomes and encouraged me to pursue my Higher Degree Research (HDR) course. In addition, I also received support from Madam Christina Yin, a senior lecturer from the School of Foundation Studies at Swinburne's Sarawak campus. Ultimately, I landed a scholarship to continue my postgraduate study and thus, opening a new chapter in my life.

6. Following your answer above, how do you see the industry in future where the workforce is rapidly moving towards the digital economy? 
As time progresses in this modern era, so does the nature of the industry. Technology will continue to be a developing force towards a digital future. This provides not only challenges but opportunities to improve the current situation. Many organisations are looking to keep up with the ever-changing environment, to stay relevant and to stay fresh.
This is where strong research skills are most needed to fulfil the demands and fill the gaps. Before developing ideas or solutions, one must possess a strong foundation of knowledge for detailed analysis and future projections. I believe the research industry will grow even more and become a major player in the years and decades to come as there will always be rooms for improvement.  
 7. Do you agree that students who study abroad have more advantage in securing employment than students who study locally? 
I'd say it's down to how students maximise their experience abroad to learn and gain meaningful experiences. If you've studied abroad but had nothing to show for your time there, then it does beat the purpose of pursuing your education overseas. Having said that, I do agree that students who study abroad are given more windows of opportunity to achieve something more meaningful and to reach heights they never realised could be reached. The experiences and ability to adapt to entirely new surroundings. The experience of stepping out of your comfort zone and constantly challenging yourself. That is what employers would hold high in regard.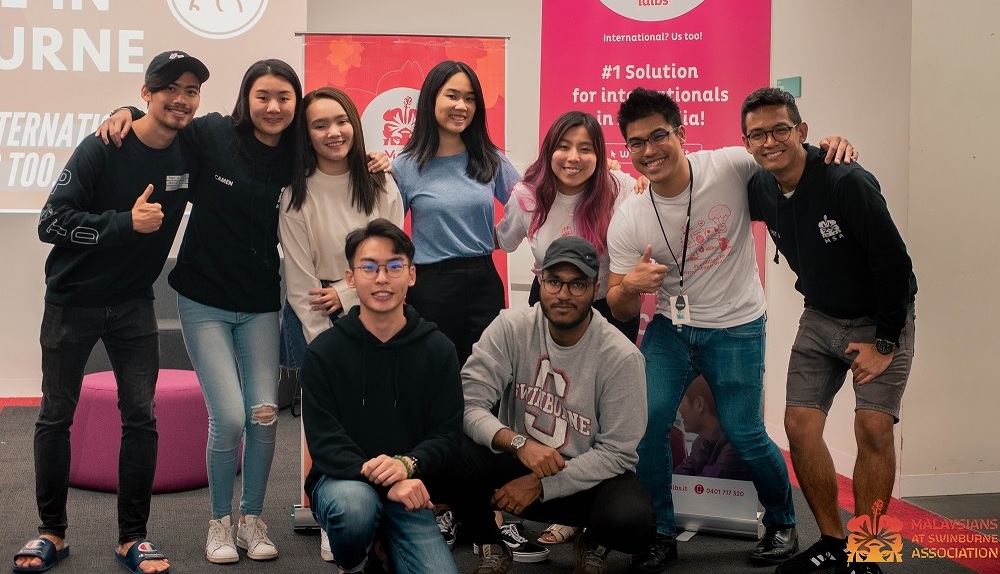 8. Given the right circumstances, would you prefer to work in Malaysia or Australia?  
Personally, I would relish the chance to stay and work in Australia as international graduates are eligible for the Temporary Graduate Visa which would permit full-time work of up to 18 months in the country.  It would be a great opportunity for me to expand my professional networks in my field of work, establish global business connections, and discover other windows of opportunity along the way. Furthermore, it would be a huge boost to my CV or resume by gaining international working experiences.

9. Culture-wise, how different is our Malaysian culture from Australian culture? 
In Malaysia, people of different races come together to celebrate various festivals because it's our tradition and we want to preserve our cultural harmony. The entire communal culture revolves around the festivities and 'open houses' are the centre points for unity.
Meanwhile, the harmonious culture in Australia is driven by a vast number of social and sporting events. The society's togetherness is more reflected on their united admiration for the creative arts, music and sports. So, you can expect a huge turnout at any Australian-hosted events.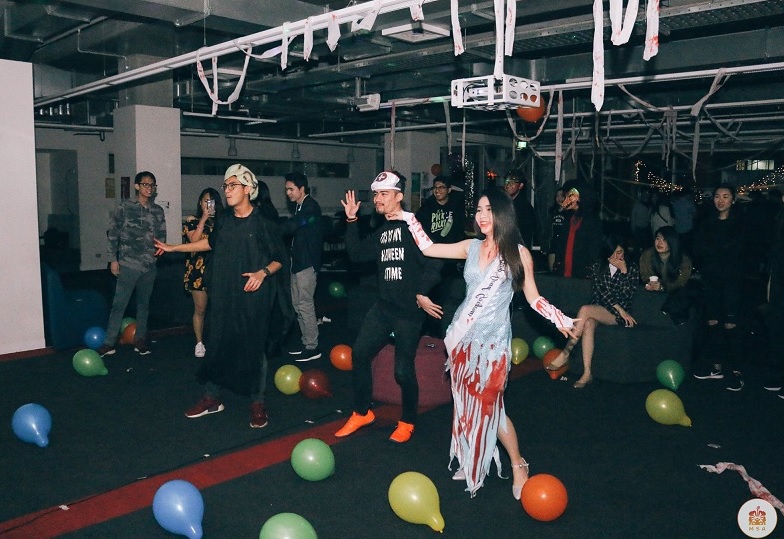 10. What advice would you give to another student who is planning to go on an exchange or transfer programme? 
Do as much research as you can and talk to people who had done the exchange or transfer programme before. Listen to their stories and understand the benefits, and what to expect when it comes to studying abroad even if it's just for one semester. Nothing beats experience and I'd say this is a great opportunity for anyone who's planning to come to Melbourne. 

11. They say character building has a lot to do with living away from the comfort of home. What have you learned about yourself so far? 
I'll go with the cliché answer of saying independence was the main trait I developed during my time away from home. To me, once I gained my independence and not relied on the norms, only then I was able to unlock new strengths and gain new perspectives. I was able to develop confidence by making my own decisions and taking responsibility for the consequences of my own mistakes. I learnt a lot about myself in terms of things I can do and cannot do through many trials and errors.

12. Complete this sentence. When I'm not studying, …
I'm preventing goals at Left-Back for Swinburne Football Club in the Metro League.