A Walking, Talking Dynamite

By Marcella Gider | April 6, 2020

To say that final-year, Bachelor of Engineering (Electrical and Electronic) (Honours) student Peter Ling Ting Rang is wise beyond his years is an understatement. The State Government full scholarship recipient who believes that a smooth sea never made a skilful sailor, constantly ventures out of his comfort zone in search of the road to a comparatively more satisfying and fulfilling life.

1. Tell us about your experience in the global finals of 'Present Around The World' (PATW) held in London. 

Ever since the on-campus level, I set a target for myself – to earn a ticket to the global finals in London. I am humbled and honoured to be the first Malaysian and the youngest participant ever to have won the Asia Pacific finals of PATW 2015 in Beijing and proceeded to the global finals in London.

The experience in London was a pleasurable journey. Albeit having to work remarkably hard, I enjoyed fostering friendships with other participants. I had the chance to interact with them through activities such as visiting the Tower Bridge in London. I also had the opportunity to meet people from all around the world including scientists, engineers and entrepreneurs.

During the finals, the atmosphere at The Brewery London was competitive, with representatives from different regions delivering world-class presentations. I received the global finalist certificate from BBC presenter Maggie Philbin and IET President Naomi Climer.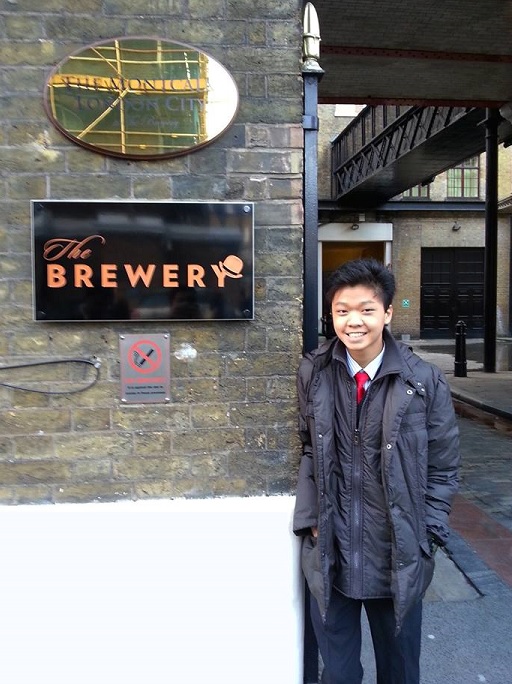 2. What is the 'IET On Campus Group of the Year Award' (GOTYA) all about? 
The GOTYA is a way of recognising and rewarding the IET On Campus student group that has gone above and beyond the rest in the world. As the former 2018/2019 President of Swinburne Sarawak Institution of Engineering and Technology (SSIET) On Campus, I'm very grateful that the team had managed to be the first Malaysian On Campus group to win the award.
At first, winning GOTYA seemed to be mission impossible as the team was aware of the fact that there would be submissions from On Campus groups all over the world. Nonetheless, we were courageous enough to take on the challenge. 'Don't limit your challenges, challenge your limits!' That is the SSIET spirit. Winning GOTYA further solidified the notion that hard work and perseverance are crucial. It also made the team realised that the first step to succeed is really taking the first step.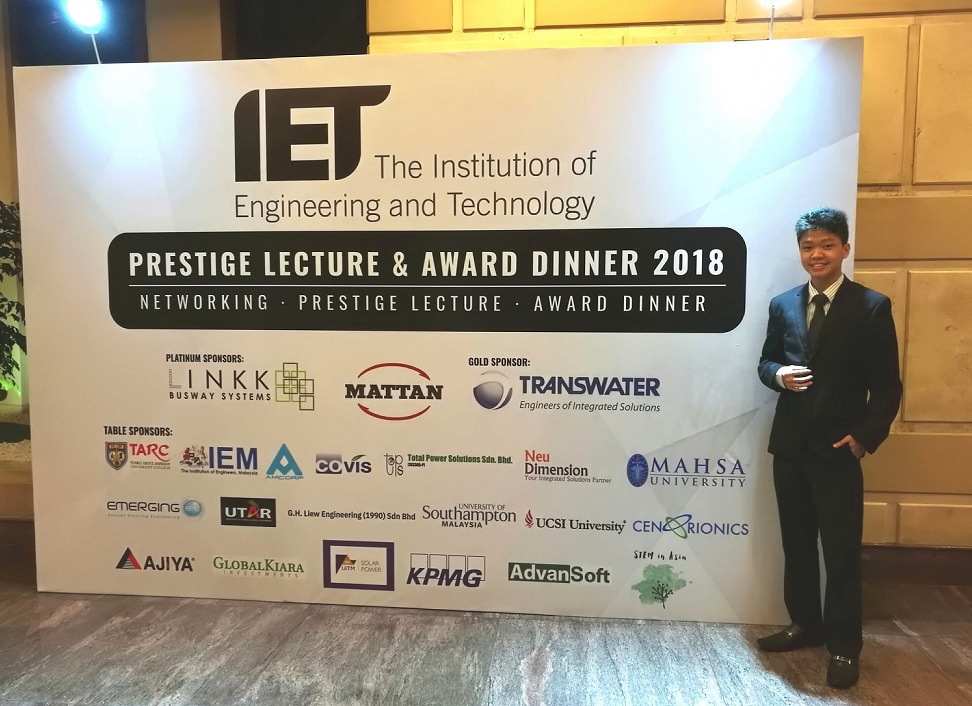 3. You are actively involved in many activities and competitions. What drives you? 
In life, I bring no map, nor any guidebook, but only a trustworthy heart. This is the only way to discover the routes less travelled and leave footprints behind.
For example, last year I was involved in Ericsson Hack for Good 2.0 competition. It was about implementing a relatively new cellular technology called Narrowband Internet of Things (NB-IoT) to achieve smart green sustainability. For countless nights, I was energised with the desire to pick up new skills and knowledge. Together with my teammates Xin Hui and Brian Lim, and project supervisor Dr Chua Hong Siang, we managed to complete an ultra-low-power climate change monitoring system within a month, and subsequently emerged first runner-up in the hackathon. It is a significant recognition as we competed against various professional and university teams. In a nutshell, I love to challenge myself to go beyond.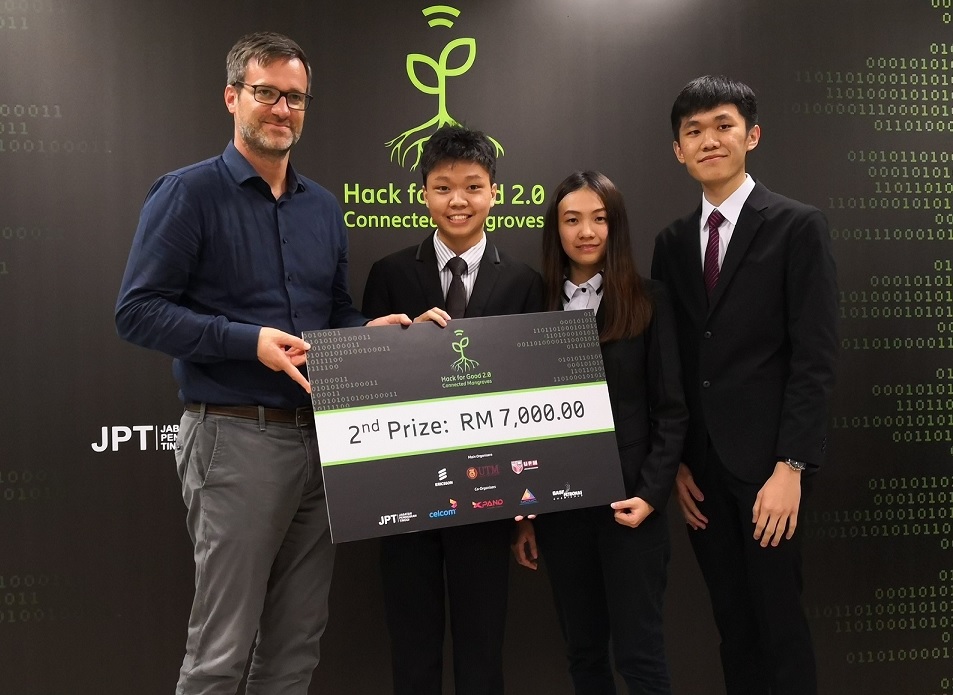 4. In your opinion, why is STEM education so important? 
In the early 19th century, the average human life expectancy was around 30 years. Now, it is 71.5 years. The giant leap was made possible with modern medicine and the advent of healthcare technologies such as magnetic resonance imaging, radiography, and computed tomography. It took scientists and engineers from various disciplines to achieve all that! STEM education is crucial to nurture the interest since young. It is through STEM education that we will be able to produce a competent workforce for the scientific and engineering communities.

5. On artificial intelligence and robots. It has been said that these could replace humans at work in future. Do you find this intimidating? 
Like it or not, artificial intelligence and robots will be virtually everywhere in the future. I do agree that they could replace a significant portion of the jobs today. Those jobs typically involve repetitive work, something robots are extremely good at. However, do keep in mind that artificial intelligence is not smart enough in performing creative work.
Therefore, I presume it is safe to say that we can leave repetitive tasks to robots and get our biological minds on expanding scientific boundaries and developing new engineering marvels. Humans may be forced to change jobs, however, I do believe that the shift is necessary for a technological revolution that leads to greater benefits for humankind in general. A comfort zone is a beautiful place, but nothing ever grows there.

6. Share with us the most memorable project you've worked on. 
The project that I have spent the most effort on is Project Dragonfly, a two-in-one industrial wastewater and air toxicity monitoring solution that is environmentally friendly, non-invasive, and cost effective. It was carried out with my teammate Marcus Tan, supervised by Dr Chua Hong Siang and Associate Professor Ng Sing Muk. Using drones, the environmental profile of a large area can be mapped within a short timeframe.
The project is a boon to environmental monitoring works as it eliminates the need for costly permanently-installed sensor units at fixed locations. Besides, humans no longer need to enter polluted areas to take samples and be exposed to harmful pollutants. Primarily to the regulatory authority, the governing body, and scientific institutions, water quality and air toxicity monitoring can be performed systematically and periodically with minimal effort by humans, should Project Dragonfly be implemented.
The project has won multiple awards and recognitions namely gold award in InTEX 2019, 2nd runner-up in Innovate Malaysia Microsoft Track, 1st runner-up in Innovate Sarawak SAINS Design Challenge, and grand finalist in MDEC Digital Tech Awards. You can learn more about the project at http://www.projectdragonfly.tk/.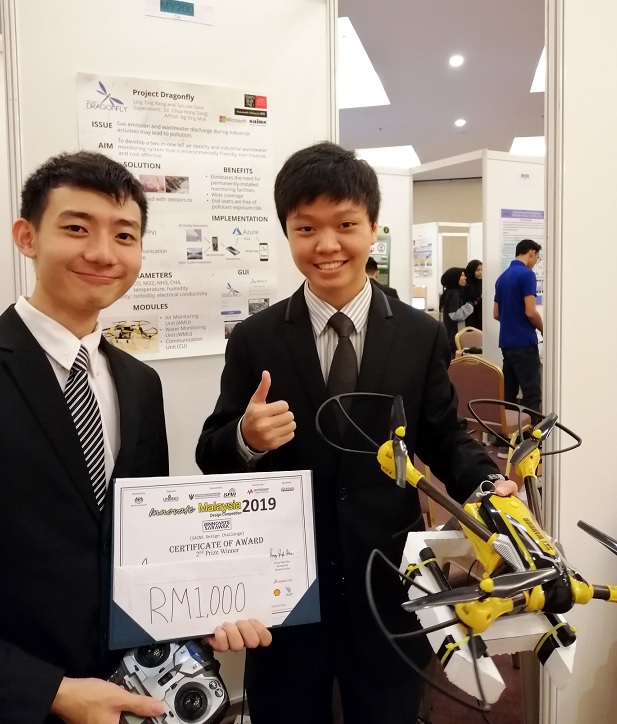 7. You started your tertiary education with Swinburne Sarawak from Foundation year. How would you describe the journey so far?
Rewarding. The University has provided me with the platform to grow and prosper. Along the journey, I had the opportunity to hold various leadership positions including President of Swinburne Sarawak Student Council (SSSC 2017). Studying at Swinburne Sarawak accelerates my learning curve. It constantly pushes the mind to think beyond conventional wisdom. Furthermore, it renders me a global citizen through quality education, to solve global issues and compete on the world stage.

8. What do you wish to achieve in the near future? 
Using my skill set to inspire and encourage more school kids to take on STEM education so they can come up with fresh ideas that will benefit the community.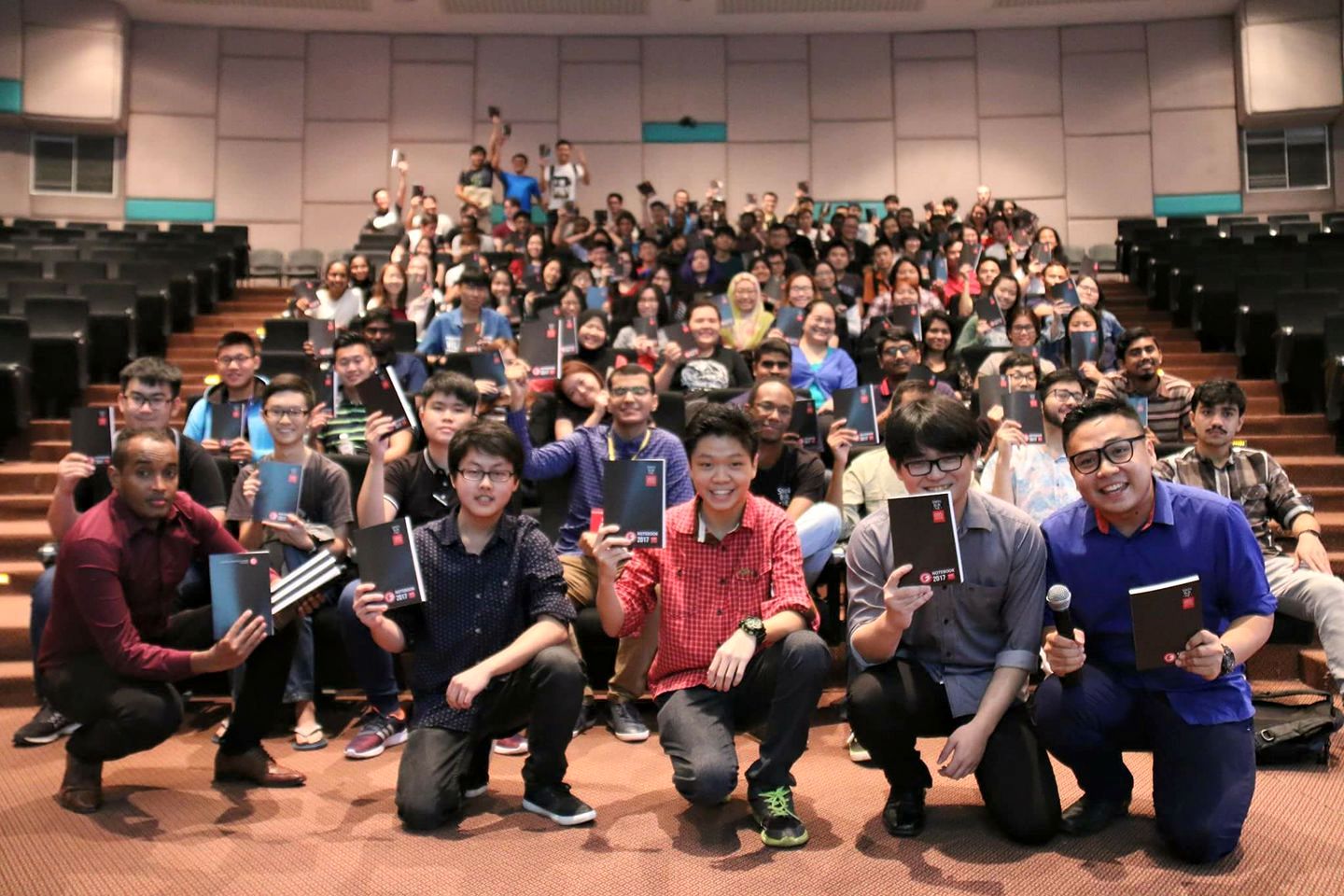 9. Who is your biggest inspiration? 
One of the world's greatest physicist – Stephen Hawking, famous for his works on black holes. A man who was diagnosed with motor neurone disease at age 21 and given a few years to live, yet lived for more than five decades after that. A man who dared to challenge traditional beliefs and fight for what is right rather than what is taught to be right. There is a quote by him that goes, "I have noticed even people who claim everything is predestined, and that we can do nothing to change it, look before they cross the road."

10. What's your ambition and where do you see yourself working?
I would like to be involved in the research and development of cutting-edge technologies. I love seeing explorations and inventions that are constantly pushing the edge of knowledge.