Regent teams up with Swinburne to offer foundation programmes
February 16, 2021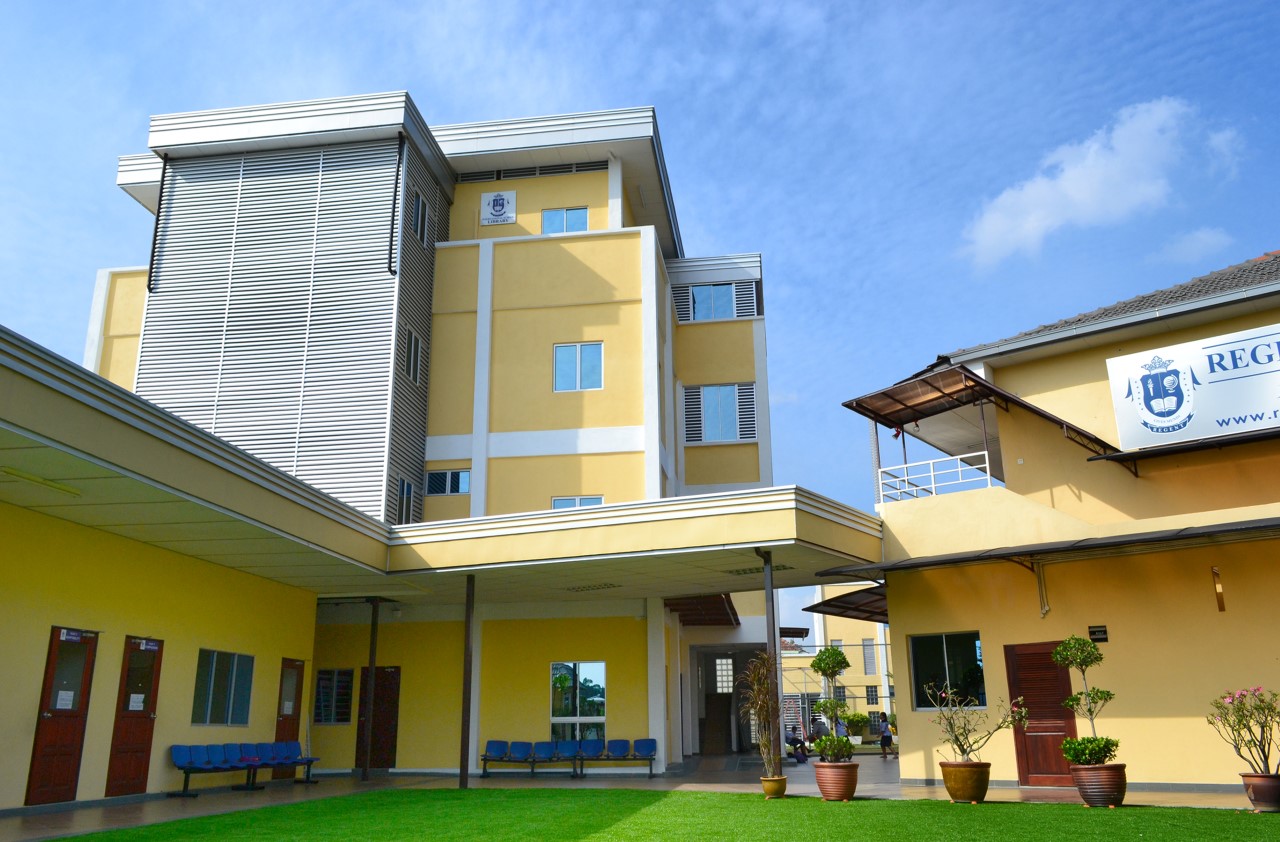 Regent International School, Klang campus.
KUCHING – Regent International Schools is offering two globally recognised pre-university foundation programmes from Australia's Swinburne University of Technology, at its five campuses in the country.
Regent, a pioneer and industry leader in affordable, quality international education in Malaysia, received the approval from the Ministry of Education to deliver Swinburne's Foundation Studies in Business and Foundation in Science at its five campuses in Selangor, Kedah and Pahang.
The inaugural intake for both foundation programmes at Regent is 12 April 2021.
The programmes will be delivered in accordance with Swinburne's academic regulations, policies and procedures, including teaching and learning pedagogy, material and resources while Swinburne's Sarawak campus in Kuching will determine the structure, content and assessment standards.
The partnership between Regent and Swinburne will provide Regent students access to Swinburne's high-quality research-active academic staff with strong industry connections, and state-of-the-art teaching and research facilities in Australia and Sarawak. 
"Swinburne's pre-university suite of foundation programmes will allow our students admittance to its undergraduate courses ranging from business, design, engineering, information technology and communication, and science," said Regent Chairman Dato' Dr Nelson Renganathan.
"Regent thanks Swinburne University of Technology, Australia and Sarawak, for the immense trust and confidence it placed in our schools' ability to deliver its foundation programmes in business and science. 
"This partnership will provide a cost-effective and excellent pathway to an internationally recognised higher education through Swinburne University of Technology, Australia as well as Malaysia."
Meanwhile, Swinburne Sarawak's Deputy Vice-Chancellor and Chief Executive Officer Professor John Wilson thanked Regent for the partnership and expressed his excitement that students can now access a quality Australian education and look forward to welcoming them to the Swinburne community.
"We also hope that students from Regent will take advantage of this attractive opportunity to pursue degree programmes at our Melbourne or Sarawak campus after completing their foundation programme."
Professor Wilson added that Swinburne is a world-class university recognised internationally for creating social and economic impact through science, technology, research, and innovation.
"Swinburne has a long and proud heritage as an Australian university with over 150,000 graduates globally since it started in 1908. Our Sarawak campus, currently home to 3,000 students from more than 45 countries, has to date produced 7,000 graduates, since its formation in the year 2000. Swinburne is very proud that through its education and research programmes, it is now ranked in the top 300 universities in the world according to the Academic Ranking of World Universities 2020 (ARWU) established ranking system."
He said that based on the university's graduate tracking, more than 90 per cent of its graduates are absorbed by industry six months after graduating and is ranked as one of the top ten best private universities in Malaysia for employability by JobStreet.com.
The campus in Kuching is now undergoing a RM50 million upgrading project to provide students with a world-class teaching and learning environment. In line with Swinburne's 2025 Strategic Plan, the project will play a crucial role in fulfilling the university's long-term commitment to enhancing the campus experience for students. 
Regent, established in 2011 to provide an affordable international education, is today one of the largest International School Groups in Malaysia in terms of number of schools and personalised pastoral care by dedicated educators.
Ranked second on iMoney's "Top 14 most affordable International Schools in KL & PJ" in 2018, it currently has more than 1,500 students of which about 12% is international, and has produced more than 1,500 graduates. 
For more information about Swinburne, visit its website www.swinburne.edu.my, Facebook page (@swinburnesarawak), Instagram (@swinburnesarawak), Twitter page (@Swinburne_Swk) or YouTube channel (Swinburne Sarawak).

For more information about Regent, visit its website www.regent.edu.my, email to swinburne-info@regent.edu.my, or call 1-800-88-7775 (toll free) / 03-3371 9777 (Klang) / 09-514 3016 (Kuantan) / 03-8052 2007 (Puchong) / 04-442 5300 (Sg. Petani) / 05-805 5700 (Taiping).