Swinburne Sarawak commences ACCA new syllabus SBL and P5 last June
July 9, 2018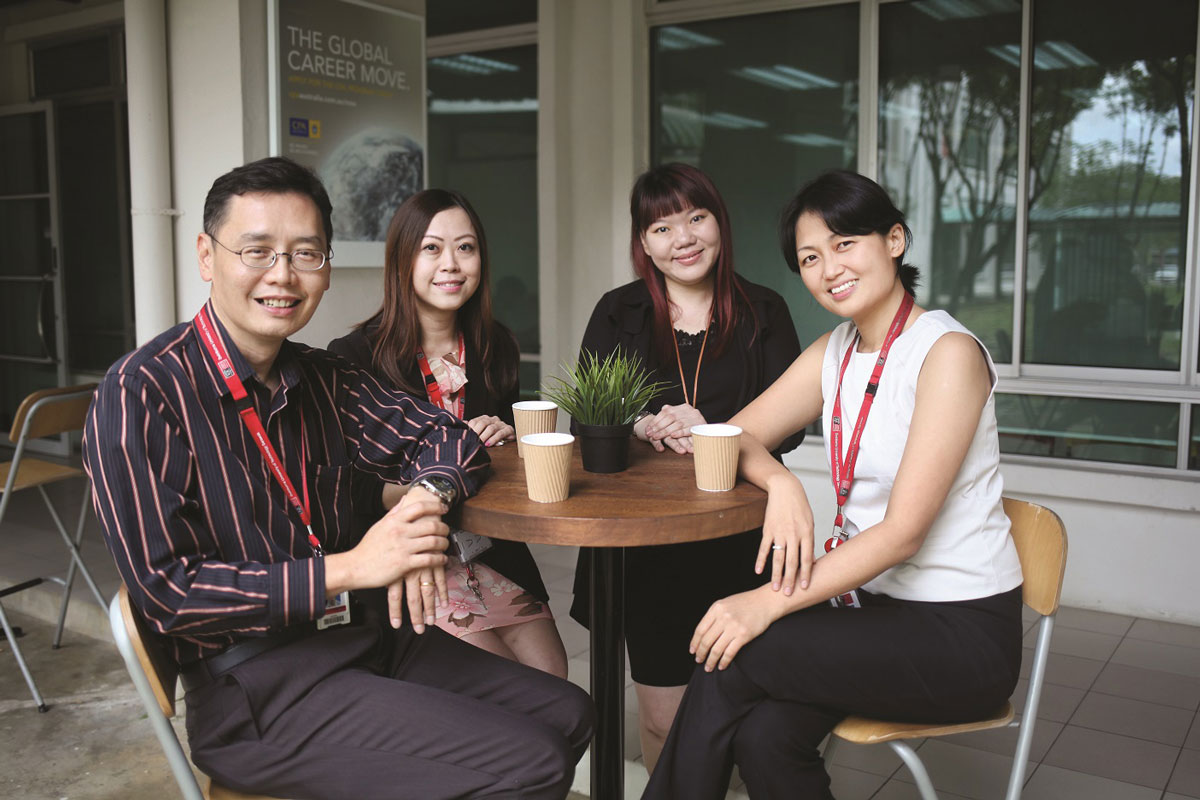 Fung (left) with other professionally qualified and dedicated lecturers of the Faculty of Business, Design and Arts.
KUCHING – Swinburne University of Technology Sarawak (Swinburne Sarawak) began the recent intake for ACCA (Association of Chartered Certified Accountants) new syllabus Strategic Business Leader (SBL) and Paper P5 Advanced Performance Management last June with over 40 enrolled students.
According to Discipline Leader for Professional Courses Fung Chorng Yuan, the SBL paper is a 4-hour exam and is a scenario-based assessment.
"Students will be given several documents such as minutes of board meeting, transcript of interview with company CEO, financial and non-financial data, and other relevant documents. With these documents, they may be asked to evaluate, analyse or comment on some business problems, as well as make some ideal recommendations," said Fung.
Swinburne Sarawak has a good track record with helping students achieving outstanding results in the ACCA examinations. Since the start of the first intake in July 2017, the pass rates for Paper P1 and P3, now replaced by SBL, had always surpassed ACCA world pass rates.
"The university is always at the forefront in applying effective teaching methods to help our students excel in the ACCA exams," added Fung, who is also the lecturer for SBL.
A vast majority of the ACCA students in Swinburne Sarawak are its second and final-year degree students majoring in Accounting or Accounting and Finance. Dean of Faculty of Business, Design and Arts (FBDA) Professor Lee Miin Huui remarked that this is the privilege under the Swinburne ACCA Accelerate Programme.
"Our students have the benefits of obtaining a business degree and pursuing ACCA professional examinations while studying in Swinburne Sarawak. Morever, students under the Accelerate programme can enjoy a reduction in exemption fees and waiver of annual subscription fee of up to two years. Parents can now have their children obtaining a degree and a professional qualification at the same time," said Professor Lee.
Due to the overwhelming demand and to ensure classes are kept to an optimum size, Swinburne Sarawak will commence the next intake for SBL and P5 on 30 July. For more information, contact Fung Chorng Yuan at +082260680 or email to cfung@swinburne.edu.my, or visit Swinburne Sarawak's website at www.swinburne.edu.my.
Swinburne Sarawak's global rankings, high graduate employment rates and location in the city centre makes the university a top choice for students from around the world interested in obtaining an Australian degree at a fraction of the cost. The courses at the Sarawak campus are undifferentiated from the Melbourne campus and students who complete their degrees here receive the same testamur.  
Business courses offered by FBDA are carefully monitored for their academic quality, career relevance, and compliance with Malaysian and Australian qualifications standards. As a result, the courses are accredited and recognised by CPA Australia, Chartered Accountants Australia and New Zealand (CAANZ), the Chartered Institute of Management Accountants (CIMA) and the Association of Chartered Certified Accountants (ACCA).