Swinburne's academic acknowledged for research contributions
June 27, 2019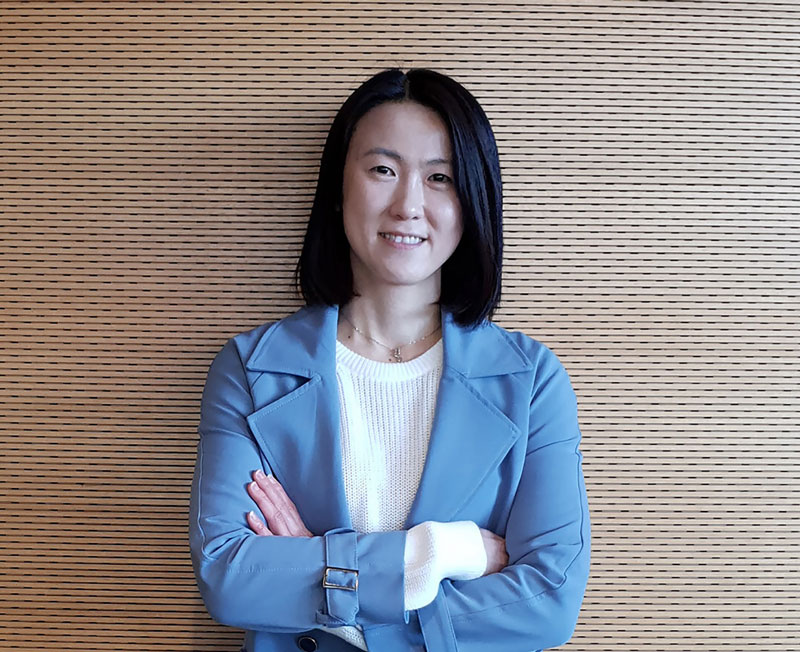 Chung is honoured to receive commendations for Postgraduate Student of the Year and HDR Woman Researcher of the Year.
MELBOURNE – Chung Ping Ping, an academic from Swinburne's Sarawak campus, made a name for herself in the field of research when she received two commendations namely Postgraduate Student of the Year and HDR Woman Researcher of the Year from the Melbourne campus.
Kuching-born Chung is currently pursuing her PhD study as a HDR (Higher Degree Research) student at Swinburne's main campus under the Swinburne University Postgraduate Research Award (SUPRA) scholarship.
Chung was among the awardees honoured in Swinburne's Faculty of Science, Engineering and Technology (FSET) Research and HDR Awards list. The winners were announced earlier this month by Professor Steven J. Langford, Swinburne's Associate Dean of Research and Development. In his congratulatory message, Professor Langford said this year's field was incredibly competitive with over 50 applications for the awards.
Chung started her PhD study in June 2016 under the Department of Mechanical Engineering and Product Design Engineering at the Melbourne campus. Her research project aims to develop an understanding of how the mechanical plating process influences the evolution of microstructures and properties of multi-functional coatings for advanced fasteners.
She is expected to submit her thesis in December 2019 and resume her post as an academic staff at the Sarawak campus in January 2020.
Sharing her thoughts on living in Melbourne for the past three years, Chung said the experience and many exposures have helped to develop not only her research skills but also communication and interpersonal skills. As a HDR student, she received funds to attend conferences to share her research work and build network for future collaborations.
The ambitious academic had previously participated in prestigious research events and won prizes such as the 2017 Three Minute Thesis (3MT) Competition and the 2018 Swinburne Research Student Photography and Image Competition.
"My achievements in these competitions demonstrate my research communication skills which enable me to effectively explain my research in language appropriate to a non-specialist audience," remarked Chung.
Apart from that, in 2018, Chung was successfully awarded two research grants worth approximately AUD107,000 by the Australian Nuclear Science Technology Organisation (ANSTO) to use the advanced analytical facilities for the completion of her research project.
Besides participating in university events, Chung also actively engages with external community. At present, she is the General Councillor on the Materials Australia Committee (Victoria and Tasmania Branch) where she contributes to the organisation and reporting of local events for Materials Australia's magazine. Her experience in grant applications, competitions and participation in the committee of Materials Australia, she said, have benefited her in developing her skills for future research performance.
According to the Sarawak campus Dean of Faculty of Engineering, Computing and Science Professor Su Hieng Tiong, Chung's achievements have set a good example for other academic staff and HDR students at the Sarawak campus to motivate them to excel in the field of research.
"Chung's outstanding performance is also a testament to our quality and impactful research works at Swinburne. I hope these commendations have given Chung justified satisfaction after years of hard work," commented Professor Su.
At Swinburne Sarawak, the School of Research oversees research works and funding; postgraduate research students; as well as collaborations with the Melbourne campus and other external organisations. Meanwhile, Swinburne Innovation Malaysia Sdn Bhd (SWIM), the subsidiary company and commercial arm of the university, looks into industry investment in research and development (R&D) activities undertaken by researchers at the university.
For more information about Swinburne, visit www.swinburne.edu.my, Facebook page (@swinburnesarawak), Instagram (@swinburnesarawak), Twitter page (@Swinburne_Swk) or YouTube channel (Swinburne Sarawak).