A Top Performer Coming Into Her Own

By Marcella Gider | July 15, 2020

Accounting graduate Melissa Ann Liew scored the second-highest marks in the country for the Strategic Business Leader paper in the September 2018 ACCA examination. Currently working at multinational firm EY, the bright young lady with a strong sense of responsibility shares insights on the world of accounting through her lens.

1. Being in the accounting field, have you always been interested in numbers? 

I really enjoyed the challenge of Additional Mathematics but I had no experience in accounting at all throughout my high school years. As I was not interested in pursuing science-related careers, I decided to give Swinburne's business programme a go. It was then that I began to develop a strong liking for accounting. It's not just about adding numbers together but understanding the rationale of numerous accounting treatments, and knowing how to apply the accounting standards to different companies in different industries.

I should mention that accounting was not the field of my dreams. However, it turned out to be something that I truly enjoy. While it is now the field I'm pursuing, it has not stopped me from investing time in other interests such as music and art like brush calligraphy.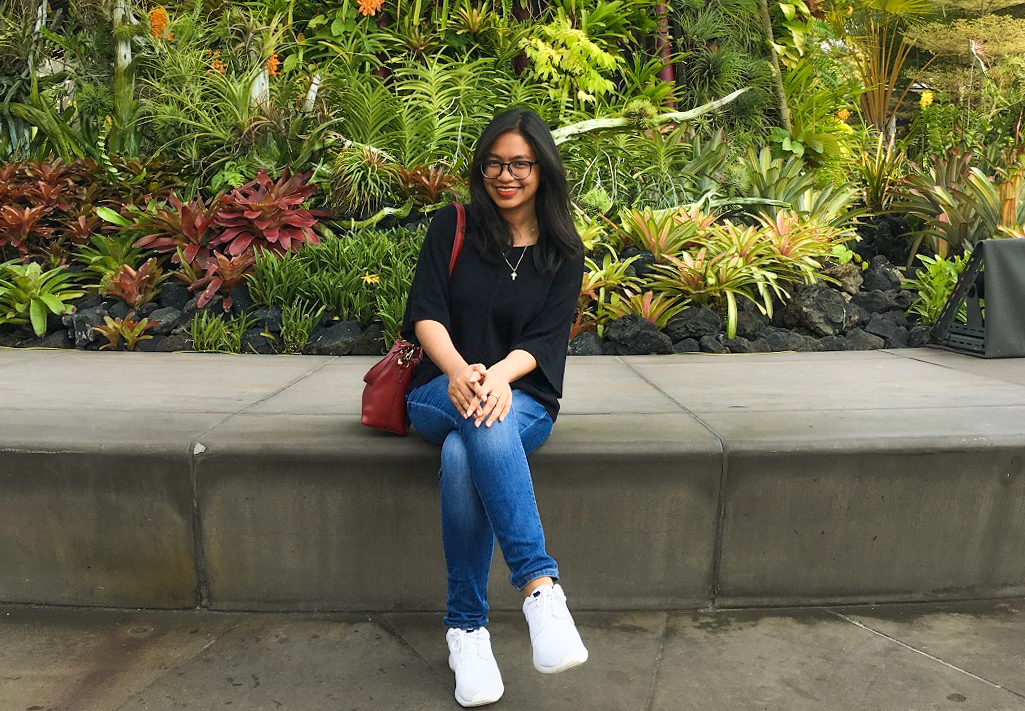 2. There are several types of specialised fields in accounting. What are you specialised in? 
I'm currently in assurance, the sub-service line is audit.

3. Tell us about your current working experience. What's a typical day like for you? 
A typical day would look quite different depending on the time of the year. However, most days especially in the first half of the year, it would involve travelling to the client's office for fieldwork. At times, this may involve going outstation to clients whose headquarters are located in other parts of the country.
When we are conducting fieldwork, it often involves a lot of communication with the client to obtain clarification and understanding of transactions and the specific circumstances surrounding the company. We are also required to be in close communication with banks, other financial institutions as well as other third parties, so a typical day would often involve making many calls to liaise with these parties.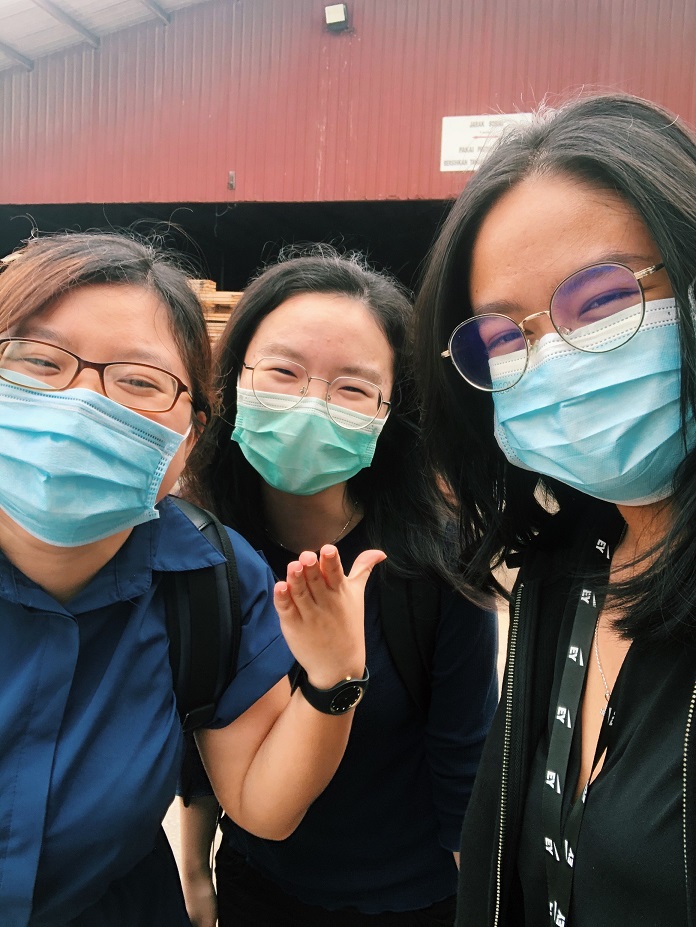 4. There's a common perception that accounting is one of the toughest jobs, with multiple projects and deadlines to meet. How do you manage the pressure at work? 
The work definitely comes with a lot of pressure with various engagements, projects and deadlines to keep track of. One needs to be ready at all times to respond effectively and efficiently to issues and unexpected circumstances. I'm still learning to manage the work pressures but I find that having a clear to-do list along with the respective deadlines help tremendously. Learning to discuss issues with my senior colleagues has also helped me to be on top of things.
It is also really important to spend time on activities that interest you during non-working hours and weekends to rest your mind. A well-rested mind is essential to quality work.

5. Can you share with us the most challenging accounting task you've had to solve at work so far? 
There was a time when my colleague and I could not understand the reason behind a particular entry put through. We went back and forth trying to understand the rationale behind it and after a lot of thinking, discussion and research, we identified the reason for it and found ourselves feeling quite accomplished after solving the 'mystery'.
I have to say, however, that a lot of the challenges I face currently are not directly accounting-related as the job involves a lot of other seemingly unrelated tasks. These include coordinating with banks and other financial institutions, as well as communicating with clients which can prove to be a challenge especially under a tight schedule.
6. What do you consider the top three skills of a great accountant?
Communication and interpersonal skills; organisational and time management skills; and business acumen and the ability to see the wider picture – someone who understands the underlying rationale behind the situations as this is what helps us truly understand the true financial performance of companies.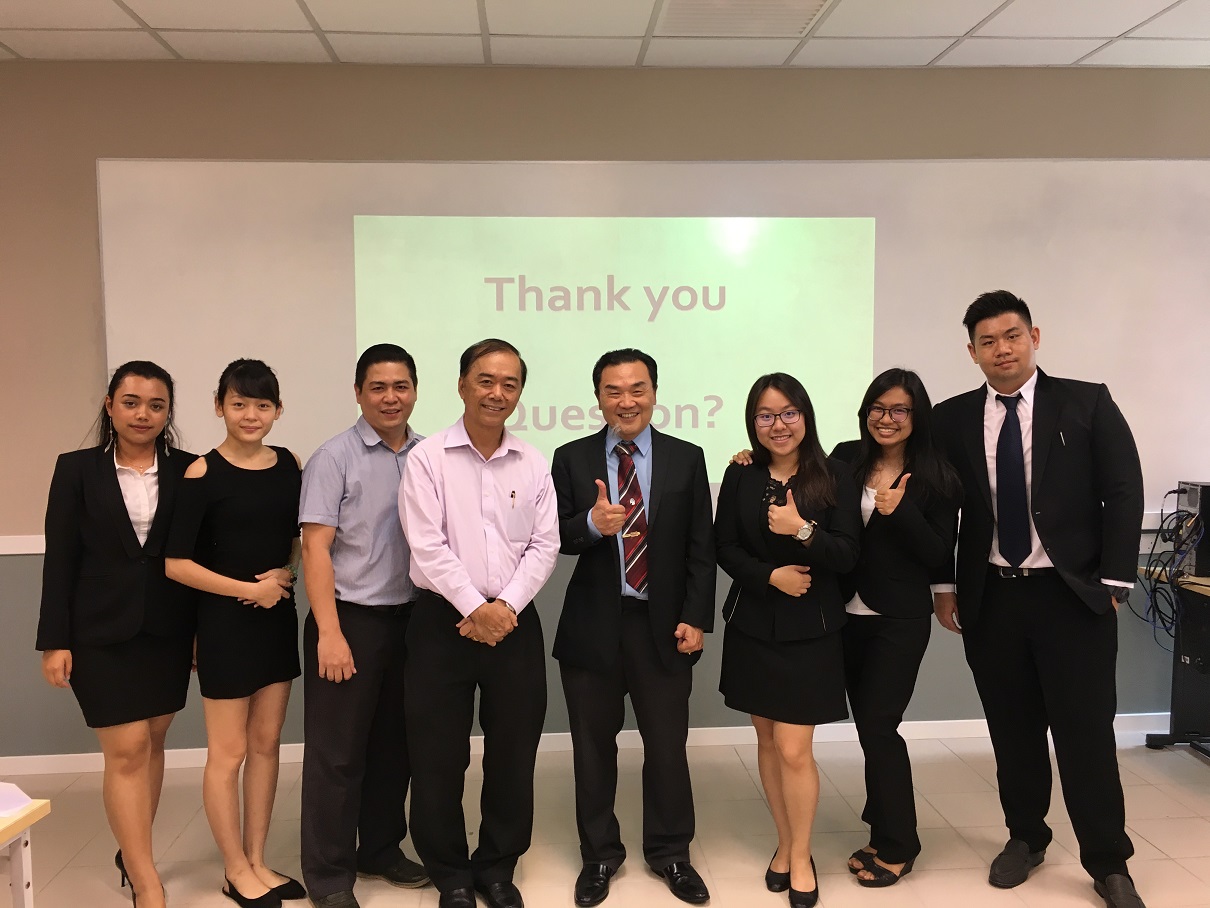 7. Adapting to the 'new normal' post-COVID, what's the workforce future like for the younger generation like yourself?
We are definitely going through unprecedented times and workplace practices are now looking very different. A lot of tasks are now moving online and the ability to adapt to change is becoming more important. At my current workplace, we have had to learn how to use various new applications and platforms to facilitate the nature of our work. It involves a great deal of working in teams and timely information-sharing.
It is also our own responsibility to learn how to overcome difficulties and personal challenges. Look at the uncertainties as the driving force to more efficient and effective ways of working which were not considered before.   

8. Tell us about your university experience at Swinburne Sarawak. 
My experience at Swinburne Sarawak will always be close to my heart. Throughout my university life, I've always had really amazing, fun and kind lecturers who have years of experience in the industry and academic field. It was in Swinburne that I had many opportunities to get involved in various events including the Swinburne Sarawak Interschool Debate Championship (SSIDC) and Run for the Wild. Not only did it expose me to things I've never done before but also gave me the opportunity to meet students from all around the world, many of whom have become dear friends.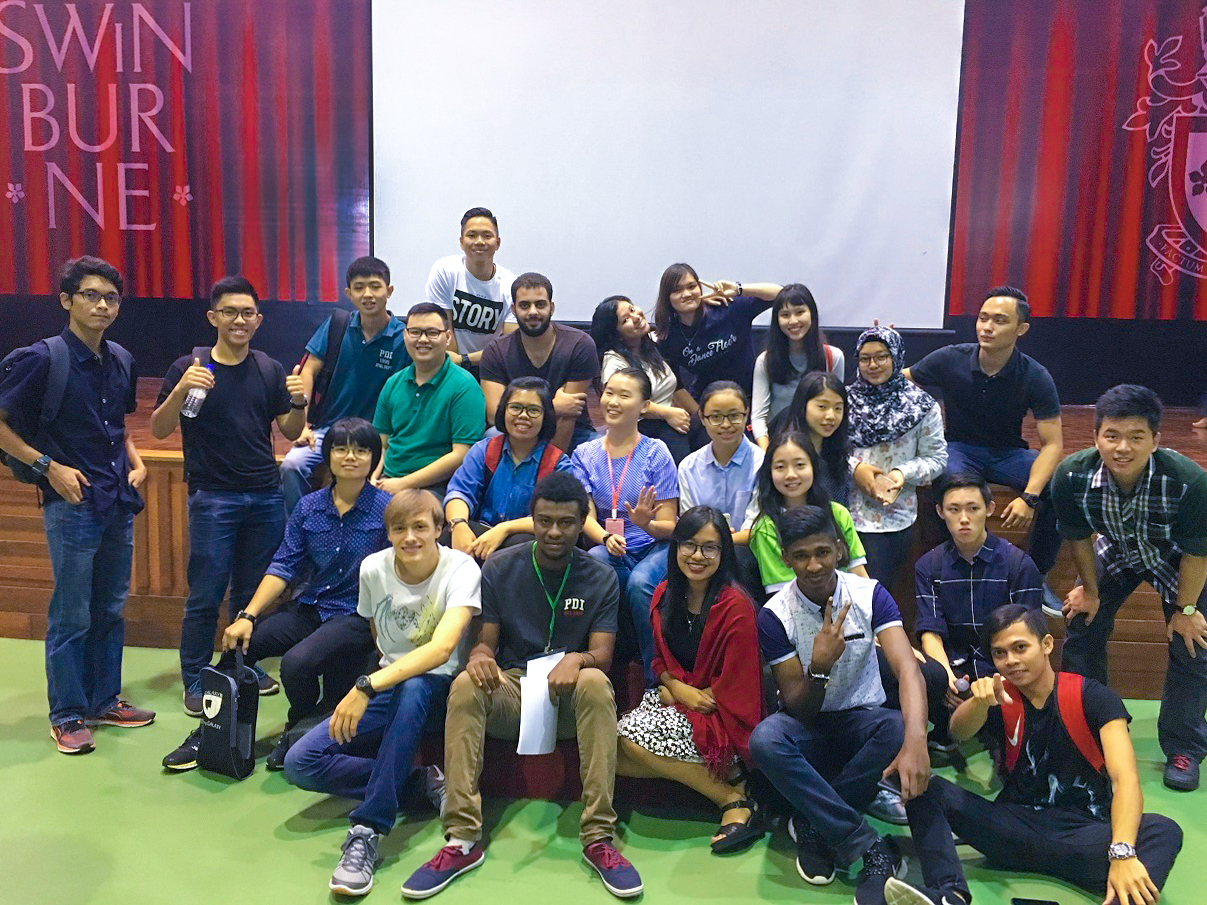 9. You were the student speaker at the 2018 Swinburne's October graduation ceremony and recipient of the 'Anugerah Graduan Cemerlang Yayasan Sarawak 2018'. What's your recipe for success? 
I always believe in giving my absolute best in anything I set my mind to and seeing every setback as an opportunity to do something better. This often involves a lot of discipline, hard work and effort. Striking a balance between both academic and non-academic activities is even more important. I believe I was granted the great honour of being the valedictorian and recipient of the award not just because of academic-related achievements but also because of my active involvement in other activities. A greater emphasis on developing ourselves in both areas is what will lead to success in the future.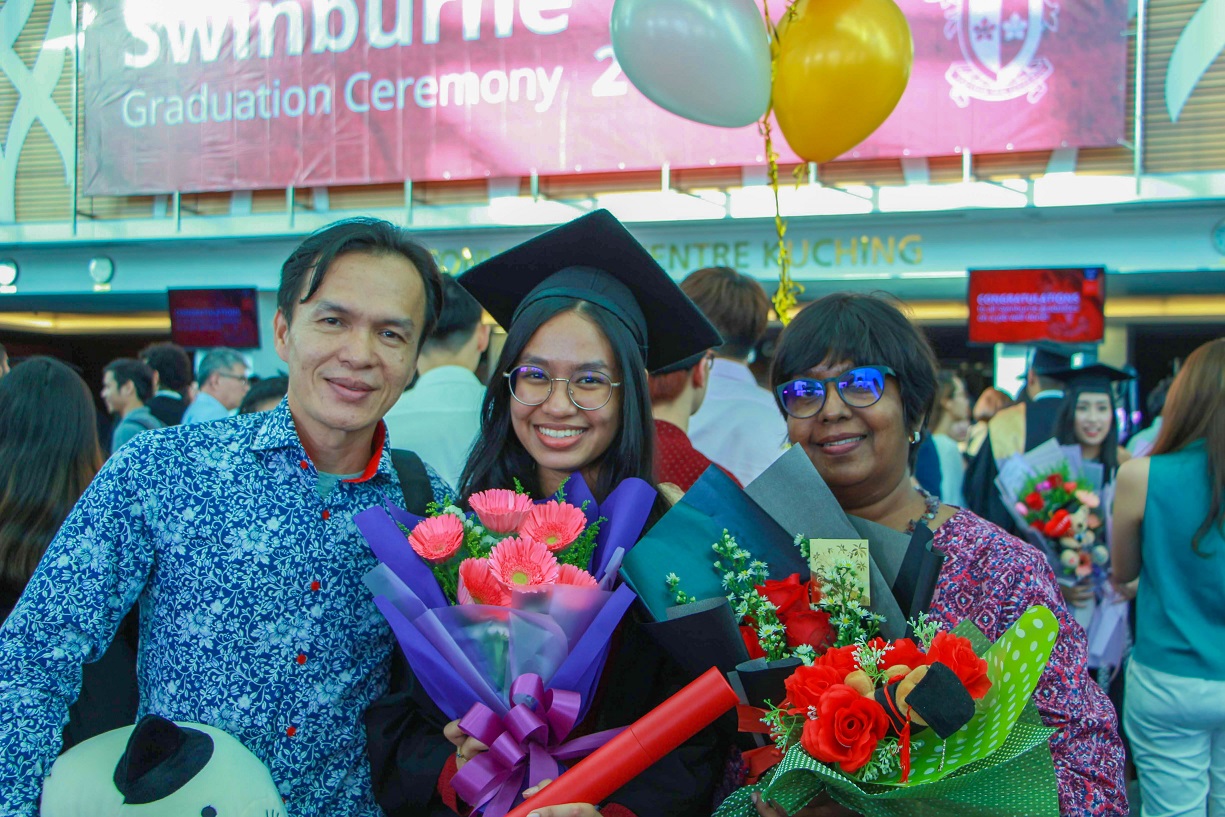 10. Accountants are generally introvert and boring people. Myth or fact?
Definitely a myth! I think people tend to think that we just spend all our time looking at numbers but that is far from what really goes down every day. Working in the audit line requires you to always be ready to respond to various situations and know how to effectively communicate with various parties. The pressure and nature of the job actually make us very interesting people. We might just throw in a financial tip or two in our conversations too!

11. What's your advice for students preparing to sit for the ACCA exams? 
Ah, the good old days! Anyone sitting for the exams will know that I'm joking there.
Main advice would be to prepare yourself as early as possible. The professional exams are no joke as they expect students to answer questions on the subject matter being examined like it is second nature to you. The time constraints along with the sheer depth of knowledge required of you are where the struggle lies as you would need to be so familiar with the subject matter that you are ready to give an answer within minutes of reading the question.
Another piece of advice is to keep practising similar exam-like questions under the same time constraints. It sounds intimidating but with early preparation, exam-condition-practice and the invaluable guidance of the lecturers in Swinburne, it is very possible to pass with flying colours.
Swinburne Sarawak will be introducing the new Diploma in Accounting and Finance in Semester 1, 2021. Stay tuned for more updates!