Mark your calendars!
Swinburne Sarawak's Open Day is happening this Saturday, 19 August! Get ready to embark on a captivating journey through the myriad of experiences that await you at our Simpang Tiga campus.
1. A Treasure Trove of Freebies
Swing by our Campus Tour booth and leave with exclusive Swinburne merchandise. We have everything for everyone, from fashionable baseball caps to practical umbrellas, chic laptop sleeves and adaptors. So don't miss out on your chance to stock up on these limited giveaways!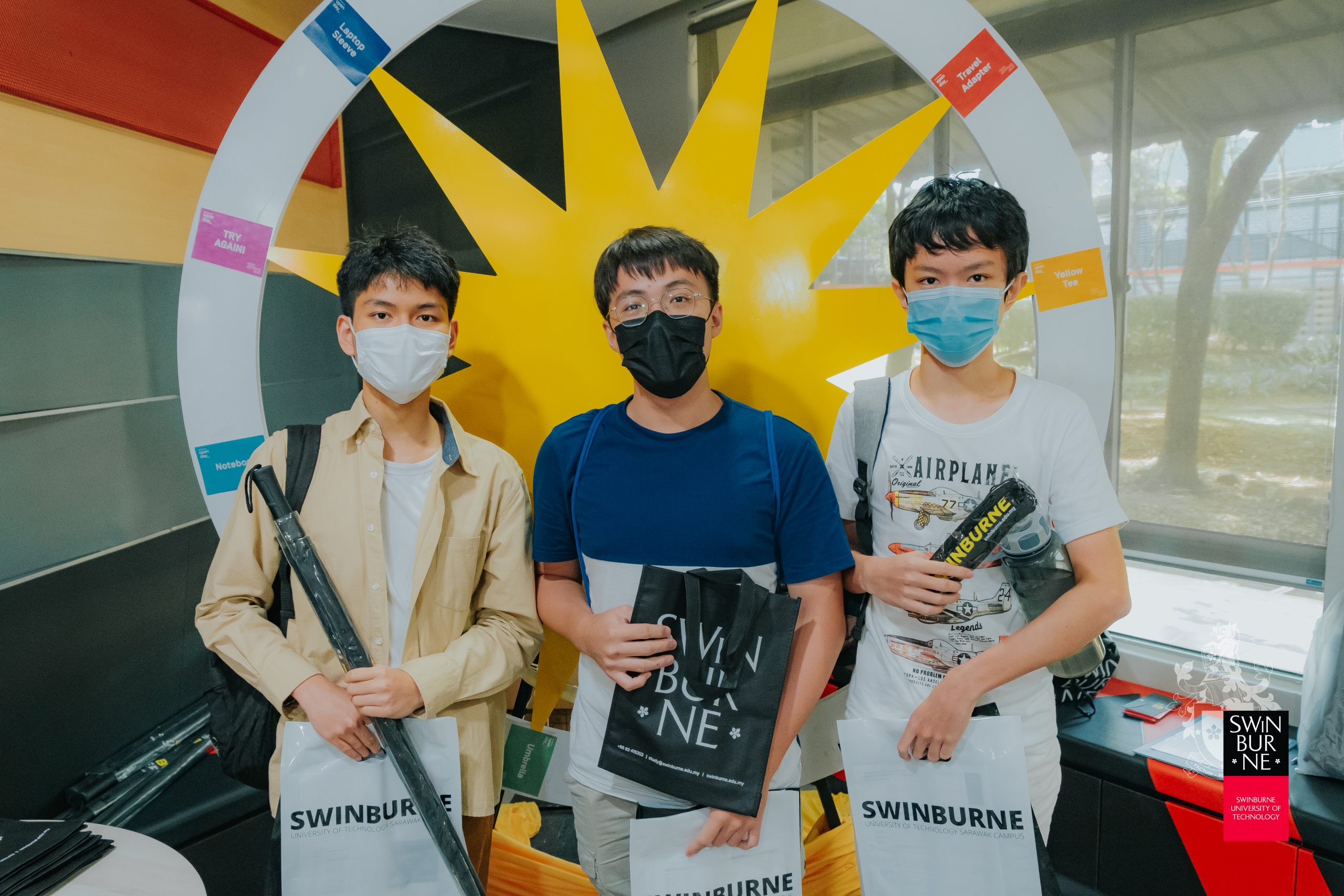 2. Navigate Financial Paths Confidently
Education is an investment, and we understand that. That's why we've partnered with Yayasan Sarawak to provide you with information on funding your educational journey with us.

Their knowledgeable representatives will be available at 11 am and 2 pm to answer all of your financial questions. So come prepared with your questions and take the first step towards securing your academic aspirations.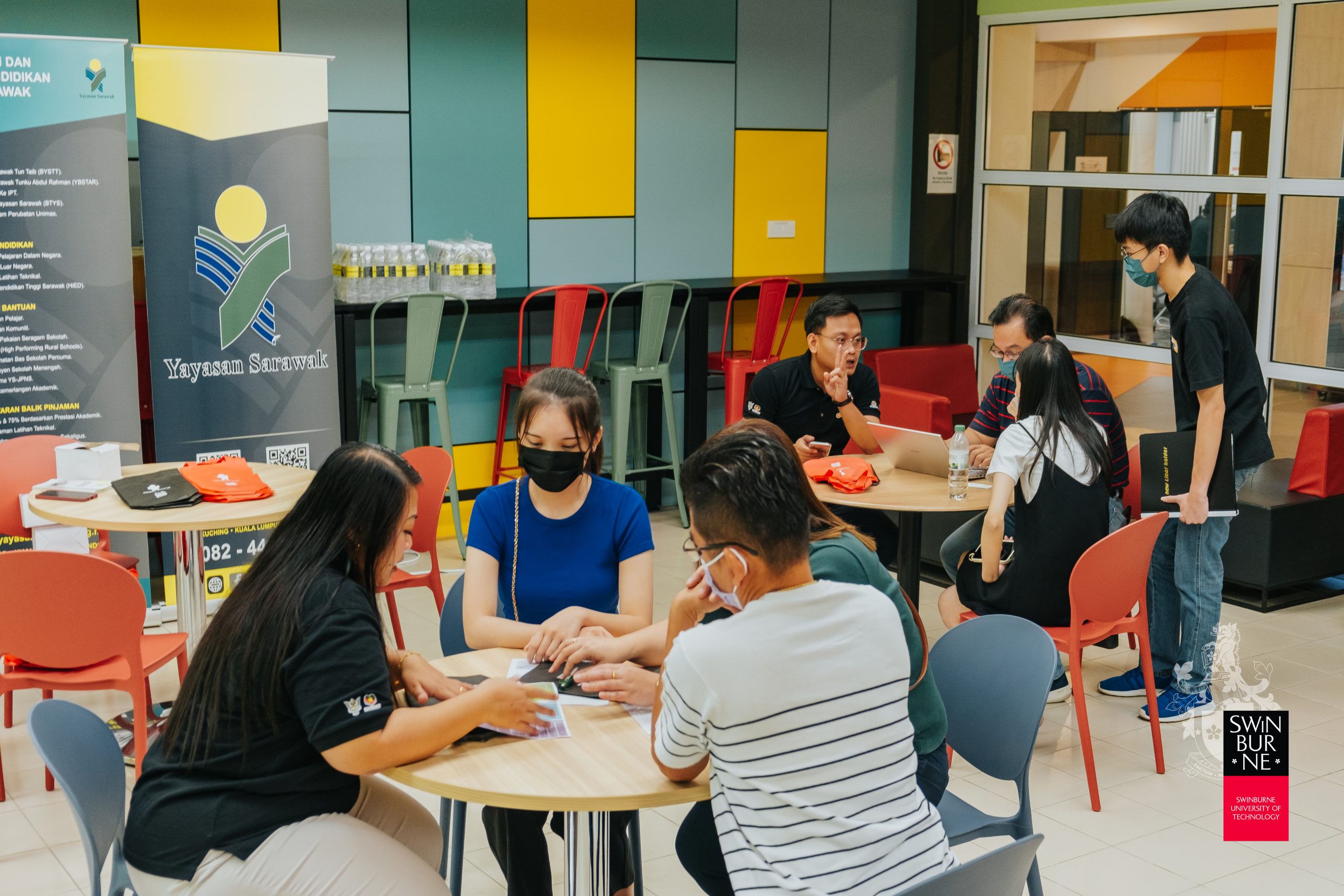 3. Immerse Yourself in Campus Life
Curious to know what student life at Swinburne Sarawak is really like? Take our guided Campus Tour to explore our halls and classrooms, browse our extensive library book collection and relax in our cosy little cafe. Get a sneak peek into the exciting journey that awaits you as a part of our vibrant student community.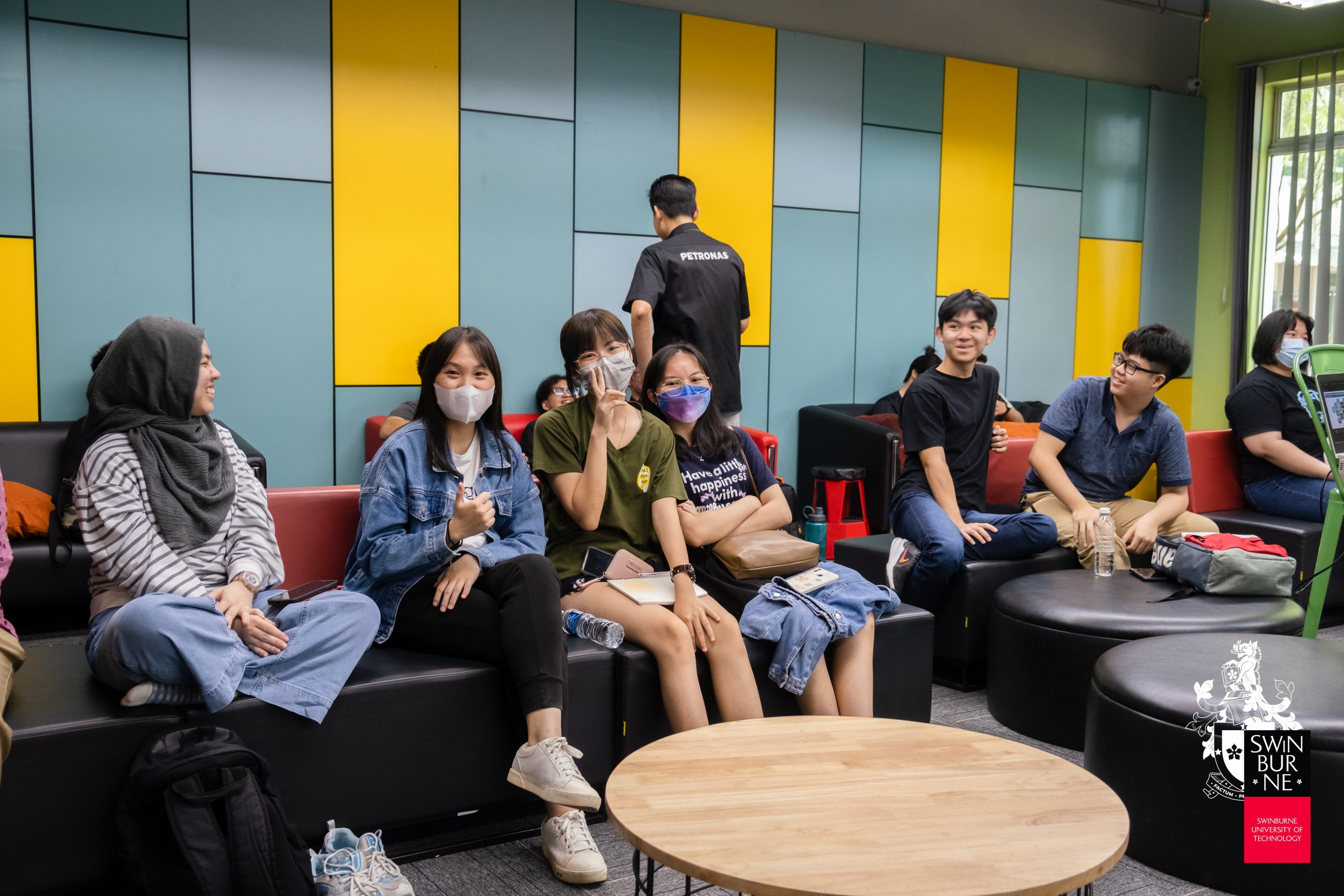 4. Food Trucks Galore!
Indulge in the heart and soul of Kuching – its delectable cuisine! Go on an unforgettable gastronomic adventure and savour the flavours that define our city. Whether you are a foodie or just want to satisfy your taste buds, the food trucks are ready to welcome you with open arms and plates full of deliciousness.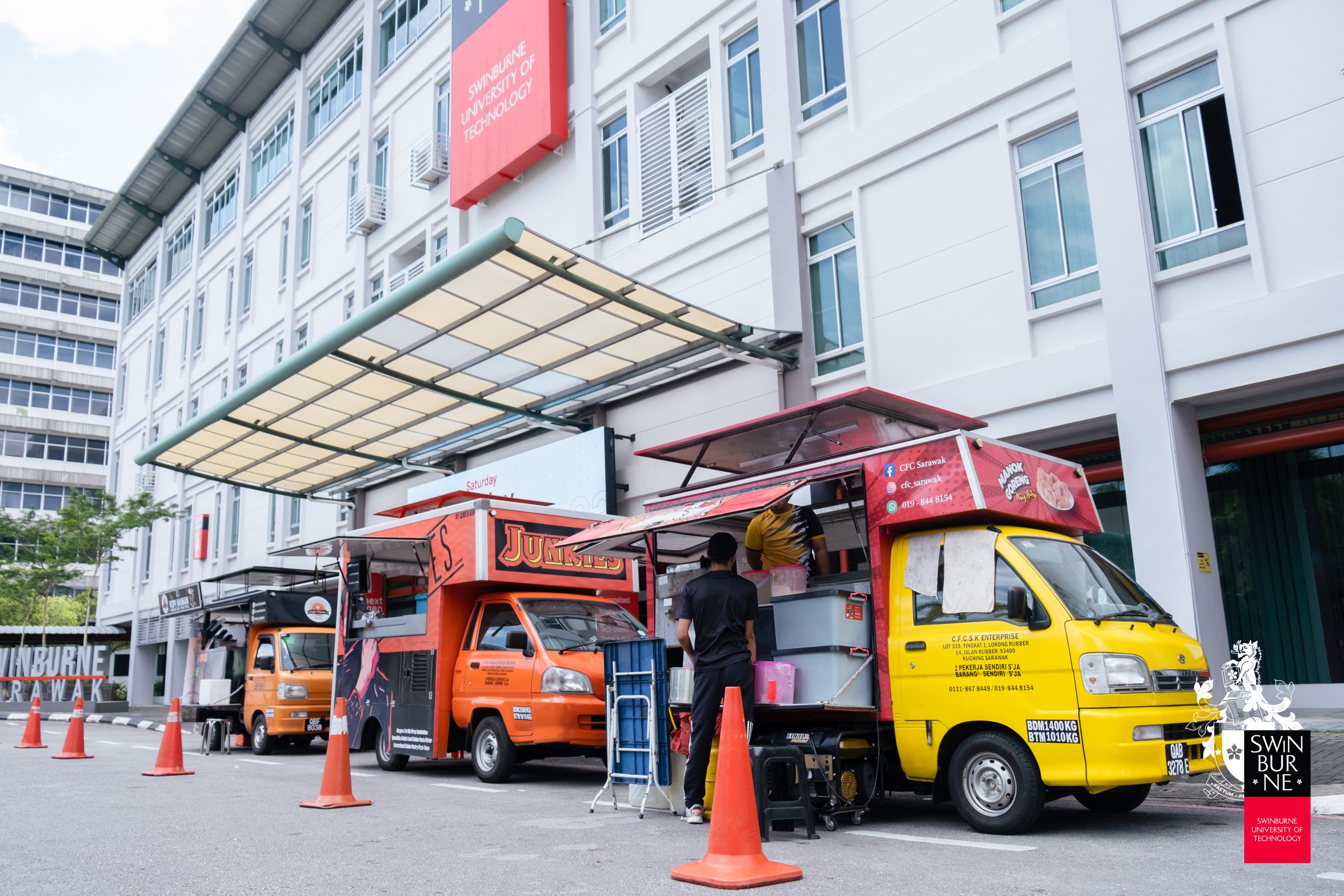 5. Discover our Pop-Up Marketplace
Take home a piece of the Swinburne Sarawak experience when you visit the pop-up marketplace. From homewares to F&B, there will be treasures to unearth at our pop-up marketplace.


Ready to seize the day?
Don't let this perfect opportunity slip through your fingers. Plan your visit by exploring the details on our Open Day webpage and registering your interest.
See you this Saturday!