Apply for 2020 intakes at upcoming Swinburne Open Day
November 15, 2019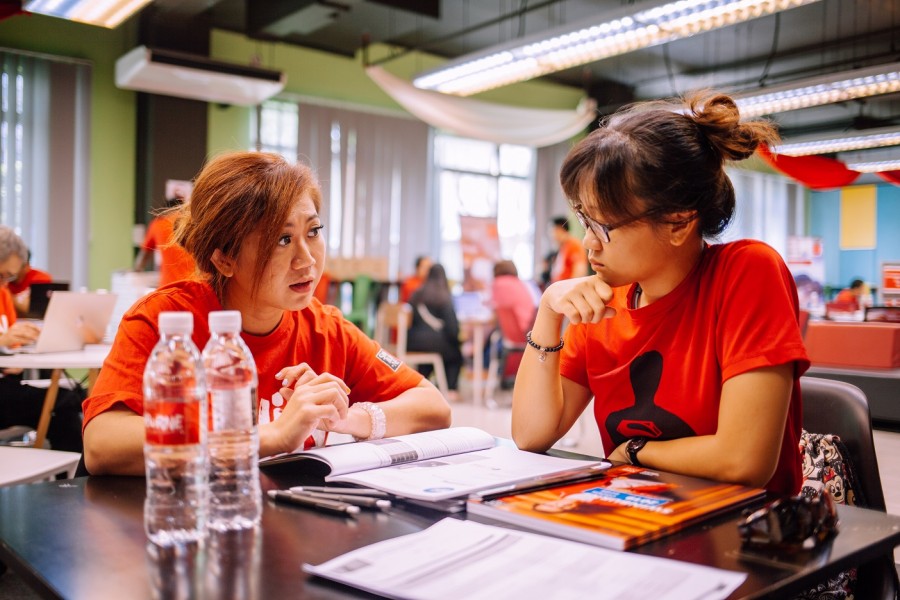 Grab the opportunity to enquire directly with Swinburne's academic staff this Open Day.
KUCHING – Obtain first-hand information about Australian education, financial assistance, student mobility options and more at the Swinburne Open Day event this 30 November.
The triannual event will be held at Swinburne Sarawak campus, Jalan Simpang Tiga from 10am to 5pm. Admission is free. Open to members of the public, it is targeted at SPM, STPM, O-Level, A-Level, and UEC school-leavers who are looking to pursue an affordable Australian tertiary education closer to home.
The event provides prospective students the opportunity to enquire directly with the academic staff from Swinburne's Faculty of Engineering, Computing and Science; Faculty of Business, Design and Arts; and School of Foundation Studies about courses offered by the university.
Among the programmes offered at Swinburne Sarawak are:
Foundation Studies in Business, Design, Information Technology/Multimedia, and Engineering/Science;
Diploma of Business Management;
Bachelor of Business in Accounting, Finance, International Business, Management, Marketing, and Human Resource Management;
Bachelor of Engineering (Honours) in Civil, Mechanical, Chemical, Robotics and Mechatronics, and Electrical and Electronic;
Bachelor of Computer Science with a major in Cybersecurity, Internet of Things, Software Development, and Data Science; and
Bachelor of Information and Communication Technology with a major in Network Technology, and Software Development.
Other programme offerings are:
Bachelor of Science (Biotechnology); and
Bachelor of Design (Multimedia Design) and the new Bachelor of Design with a major in Graphic Design.
Swinburne's Foundation and Diploma programmes provide eligible students with a direct pathway into a degree programme at the Sarawak or Melbourne campus. Meanwhile, for students who are keen to broaden their learning experience to achieve specific career goals, they can opt to do a five-year double degree in their preferred study areas.
At the Open Day event, students can also speak to the student recruitment team about related matters such as application and payment process; transfer or exchange option to Melbourne; teaching and learning facilities; professional accreditation and recognition; employability rate; and on and off-campus accommodation.
On top of that, students can make enquiries about choices of internal and external scholarships, bursaries and other financial aid with representatives from PTPTN, Yayasan Sarawak and Employees' Provident Fund (EPF); take a Career Personality Test; and go on a guided campus tour.
On-the-spot application is available provided students bring along the relevant documents. Those who meet the entry criteria will receive an offer letter on the spot from the university. Prospective students are advised to bring along the following original documents:
Identification card and birth certificate (Malaysian students) or passport (international students);
Academic transcripts with grading system; and
English language proficiency test results (MUET, IELTS, TOEFL or equivalent qualification).
Classes for Degree programmes will commence on 2 March 2020, while classes for Foundation and Diploma commence on 13 April 2020. Students residing outside Kuching will be entitled for free on-campus hostel stay for one semester and interest-free payment plan (ten instalments annually) is also available.
Swinburne is an Australian university based in Melbourne, Australia. The Sarawak campus in Kuching is the only international, full-fledged branch campus of the university. Swinburne Sarawak is currently ranked in JobStreet.com Top 10 Preferred Private University in Malaysia.
For details on Swinburne Open Day, visit www.swinburne.edu.my/openday or email to study@swinburne.edu.my.
For more information about Swinburne, visit www.swinburne.edu.my, Facebook page (@swinburnesarawak), Instagram (@swinburnesarawak), Twitter page (@Swinburne_Swk) or YouTube channel (Swinburne Sarawak).