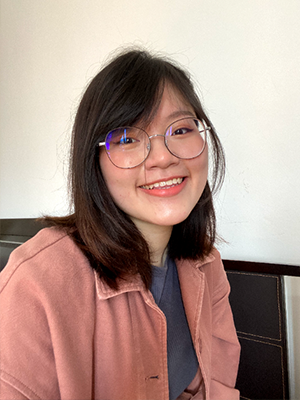 BERNICE TING JING SHUEN
President 2022/2023
Hewwo! I see you have found our little SSSC nook on the Swinburne website. Welcome fellow Swinbees. I'm Bernice, (but you can call me Ber). I'm currently in my second year in Bachelor of Mechanical Engineering and I'm the President of SSSC 2022. Firstly, I would like to say just how great it is to have all of you to be a part of this big Swinbee family. I truly hope you will make the most out of your time here in Swinburne. Though it seems like university life is all about that grind, late hours, assignments to rush, and exams to cram for, it's more than that. University is a time of self-discovery, trying new things, meeting new people, and making memories that will last a lifetime.
The start of your university life is the beginning of a new chapter. It may seem daunting at first, having to step out of your comfort zone and into a new environment. And believe me, I understand that feeling. I started my foundation here in Swinburne during the pandemic. My foundation intake, April 2020, was the first fully online pandemic batch. It's an awkward feeling to start off my studies on screen but I got the hang of it. . Because the thing about our Swinburne Community is that everyone was so willing to help. I was fortunate to meet friends, seniors, lecturers, and even staff who were always there to lend a helping hand, through classes, events hosted by the Uni, SSSC as well as joining Clubs and Societies
So, my advice to yall is just to Always reach out and ask. If you are not sure about anything, just ask a fellow Swinbee, your lecturers, or even the staff. Personally, my experience with the Swinburne community is that they will always be wearing a smile while helping you.
And this is where SSSC comes in!
SSSC is the bridge between the students and the school. And we are here to help! As students, we understand your struggles, and we are here to help you navigate and create a memorable journey through your university life.
If you ever need a helping hand, need any guidance in navigating the Uni ; or if you have any concerns or issues you would like to bring up, regarding anything from campus life, to clubs and societies, and to academics, don't hesitate to drop us an email at studentcouncil@swinburne.edu.my or DM us through our Instagram @swinburnestudentcouncil. SSSC is here to support you.
So, I hope you enjoy your time here in Swinburne and make the most out of your time here. As cliché as it is, you make none of the shoots that you don't take. You'll never know what is in store for you if you don't take that leap of faith. Once again, welcome to the Swinbee Family! See you around campus!