Payment Gateway via Student Portal

Payment can be made through your Student Portal using Debit or Credit Card.

Please refer to Quick Guide: How to get My Financial Transaction Summary

You may also refer to our video guide.

FLYWIRE: PAYMENTS FROM OVERSEAS

Click here to make your payment –

Step-by-step instructions on how to pay with Flywire – flywire.com/howto

Swinburne Sarawak has partnered with Flywire to streamline and simplify the experience for students wishing to pay from overseas.

With Flywire, students will be able to save on intermediary bank fees, while ensuring the University receives the full amount due, track payments from start to finish and access 24/7 multilingual payer support.

Flywire is the global market leader for education payments, the Trusted Choice of millions of students, thousands of institutions and hundreds or recruitment agents and partners worldwide.
Flywire offers convenient payment options from over 240 countries and territories, in more than 130 currencies.
Flywire supports a variety of local payment methods including bank transfers, credit cards, e-wallets and more.
Flywire guarantees payment as soon as funds are received in any of our accounts around the world.
Flywire offers peace of mind by providing real-time payment tracking every step of the way through email, in-app and text alerts.
Flywire offers 24x7 multilingual support via email, phone or live chat.
Flywire provides a secure and streamlined refunding process with automatic tracking notifications.
Flywire's internal controls ensure that funds are secure and protected against fraud.
Flywire provides a Best Price Guarantee: if you find a better exchange rate at your bank within two hours of booking a local currency bank transfer with Flywire and send us a quote from your bank, we will match it.



TELEGRAPHIC TRANSFER / WIRE REMITTANCE

Bank Account details

Account Name
: Swinburne Sarawak Sdn Bhd
Bank Name
: CIMB Bank Berhad
Account Number
: 80-0526998-9
Address
: Lot 170 & 171, Section 49 KTLD, Jalan Chan Chin Ann,
93100 Kuching, Sarawak, Malaysia
SWIFT Code
: CIBBMYKL




Please submit proof of your telegraphic transfer immediately to Finance Treasury Services (FTS) ServiceDesk after making payment to enable us to identify the transaction and subsequent issuance of official receipts. Please indicate the following information in both the telegraphic transfer application form AND email to us:-
Student's name and Student ID or Lead Number (for new student)
your purpose of payment (e.g tuition fee, security deposit, processing fee etc)
Sender's relationship with the student.
Take note that you are required to pay any fees discrepancies or shortfall (e.g. bank charges, loss in foreign exchange, etc) from the payment made by the currencies other than Ringgit Malaysia before you are considered to have fully settled your fees.
If you are a current student and have an account with a bank in Malaysia, the payment options as below are also available :-
DIRECT BANK IN / BANK ONLINE TRANSFER
Payment directly deposited with our preferred bank at CIMB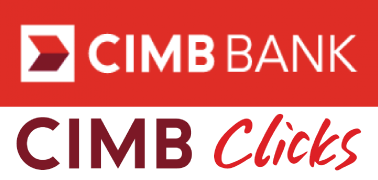 Bank Account details
| | |
| --- | --- |
| Account Name | : Swinburne Sarawak Sdn Bhd |
| Bank Name | : CIMB Bank Berhad |
| Account Number | : 80-0526998-9 |
Please submit the proof of online transfer immediately to Finance Treasury Services (FTS) ServiceDesk after making payment to enable us to identify the transaction and subsequent issuance of official receipts.
TRANSACTIONS AT THE FINANCE CASHIER COUNTER :-
The Finance Cashier Counter is located at Student HQ, Block A, Ground Floor.
Operation Time
8.30 am – 5.00 pm (Monday – Friday)
Break time – 12.00pm – 2.00 pm (Friday only)
Public Holiday and Weekend – Closed
Types of payment accepted :-
a. Bank Draft or Cheque
All bank draft/ cheque must be made payable to Swinburne Sarawak Sdn Bhd. Kindly specify your name, Student ID and the details of payment at the back of your cheque.
b. Credit Card/ Bank Card
We only accept MasterCard and Visa card.
c. E-Wallet (Spay and BOOST)
Please inform the staff on your preference to use the E-Wallet before making the payment, whereby we will present you the QR code. Kindly ensure that you have sufficient amount available in your e-wallet.
d. Cash
We only accept cash in Ringgit Malaysia of not more than RM500. You are advised to pay through any of the method mentioned above for amount exceeding RM500.